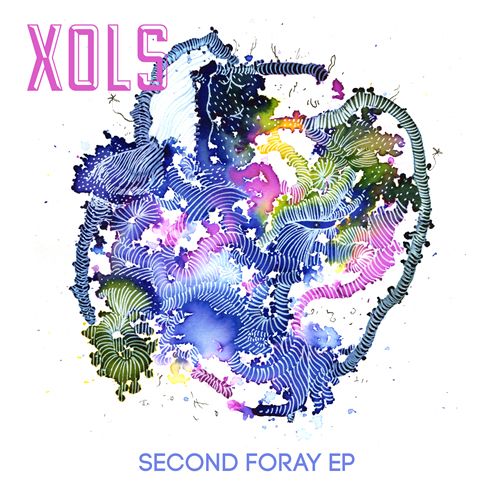 Xols Second - Foray EP (Inc. Tom Ellis Remix)
Early March will Red Panda Music release the 'Second Foray' EP from label founder Xols, accompanied by a remix from Tom Ellis.
Carla Agulló aka Xols initially started out as a member of Black I.C.E. where she released material via the likes of Suara, Factor City and Espai Music as well as playing infamous venues such as Moog in her hometown of Barcelona and others spots such as Berlin's late Bar25 and Madrid's Klubbers Festival. Here though we see Carla return as Xols, her solo-venture, with a new EP on her very own Red Panda Music imprint.
Opening up the EP is 'Lysergic Dog' a groove led, seven-minute number fuelled by bright stab sequences, bumpy bass hits and oscillating synth leads alongside organic percussive fills. 'Cry A River' is up next and tips things into darker realms via squelching 303 sounds, vacillating sub bass tones, ghostly synth sequences and an amalgamation of vocal licks.
The original mix of 'Right Is Might' follows and sees Xols opt for a more refined, stipped-back feel with sparse percussion, jazz inflected synth melodies and hypnotic atmospherics, Tom Ellis was a perfect choice on remix factoring this in as he reworks the original into a low-slung, hypnotic groove.
The package is then closed with 'Change Of Mind', again seeing Xols deliver a weighty number with bubbling arpeggios, square wave bass stabs and catchy vocal stylings.
Xols 'Second Foray' EP is out on Red Panda Music 11th March 2016.
Tracklist
Lysergic Dog
Cry A River
Right Is Might
Right Is Might (Tom Ellis Remix)
Change Of Mind