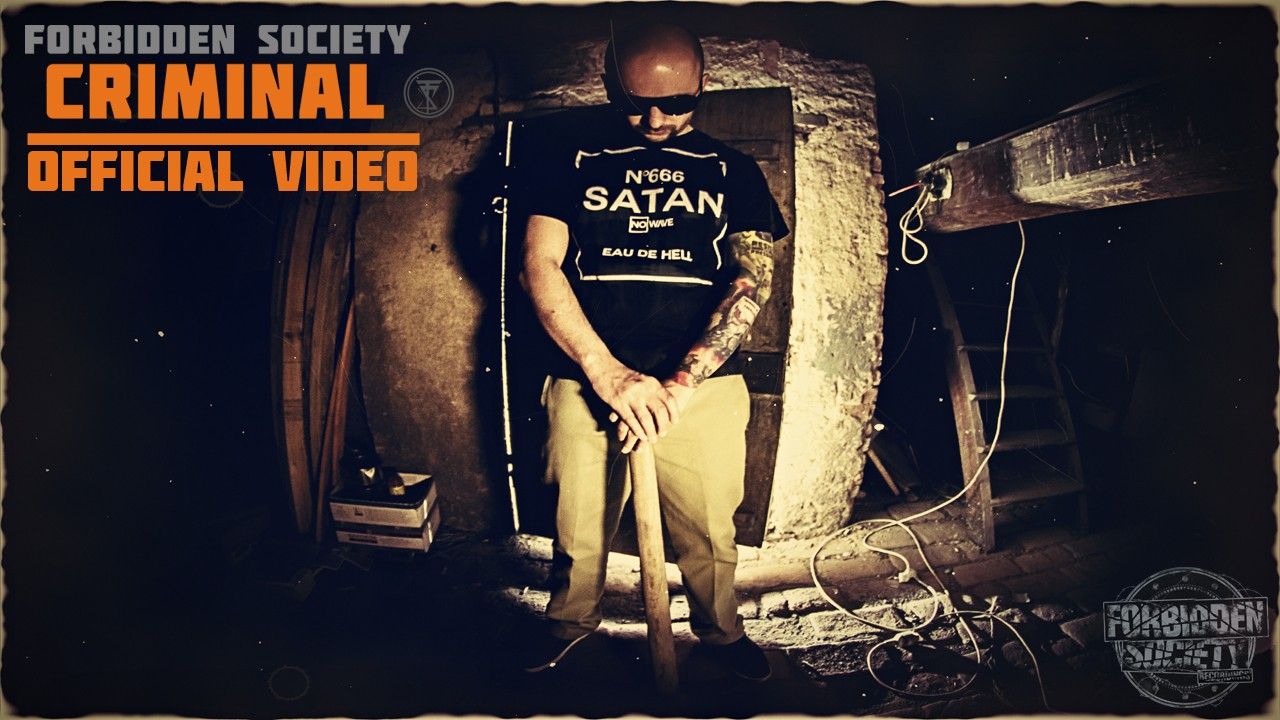 Forbidden Society – Criminal
Perpetually evolving, Forbidden Society is an artist who pushes himself at every opportunity. He produces his own music, tours the world as a DJ, owns his own record label, runs a stage at one of the biggest festivals in his native Czech Republic and now he's developing his art even further with the release of his debut music video.
Supported by a multitude of the world's elite DJs including Excision, Grooverider and The Qemists 'Criminal' sees Forbidden Society bring together a multitude of influences, from hip hop vocal samples to hints of hardcore metal and, of course, high-octane drum & bass. Meanwhile, the music video also brings through those influences in spades. Produced especially for 'Criminal,' the title track from Forbidden Society's recent two-part EP series the video draws on strong visual images that match the nature of the track effortlessly, and fans of the music will undoubtedly appreciate the video's acute optic power.
Forbidden Society Recordings is the home of Forbidden Society's own releases as well as music from top drum & bass producers including Audio, Task Horizon, Current Value, Counterstrike, Donny, Katharsys, Receptor. The international recognition Forbidden Society and his record label has garnered cannot be denied, with the label boss touring across the globe ⓓ from Paris and Amsterdam, to Columbia, Russia, Belgium, Germany,Spain, Australia and Japan.
This year will see the release of Forbidden Society's most ambitious project yet, his new album 'Thronecrusher,' a project that promises to take this artist to an entirely new level.