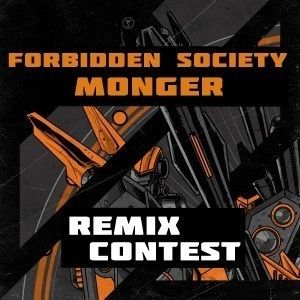 Forbidden Society – Monger – Remix Contest
Since 2010 Forbidden Society has been shattering eardrums with his releases on his own label. His latest EP has showed he's going to push things even further this year and he's inviting budding producers to come with him on his journey.
"Monger" has a deceptive, icy intro and percussion that teases into an outrageously sharp drop and then info galvanised sheet metal sonics. There's so many interesting sounds and so many directions you can take it in. Don't be afraid to experiment in your remixes – pushing the boundaries is what Forbidden Society is all about. All genres will be considered and the one best entries will be chosen as winner.
GRAND PRIZES (x1)
– The best remix will feature on the digital release of 'Thronecrusher' album in September
– Promotion on social media, Soundcloud and YouTube
– Digital copy of 'Thronecrusher' album
– Thronecrusher T-Shirt
RUNNERS UP (x3)
– Promotion on social media, Soundcloud and YouTube
– Digital copy of 'Thronecrusher' album
– Thronecrusher T-Shirt
JUDGE
Forbidden Society
Find all the full information here: http://fsrecs.com/forbidden-society-monger-remix-contest/