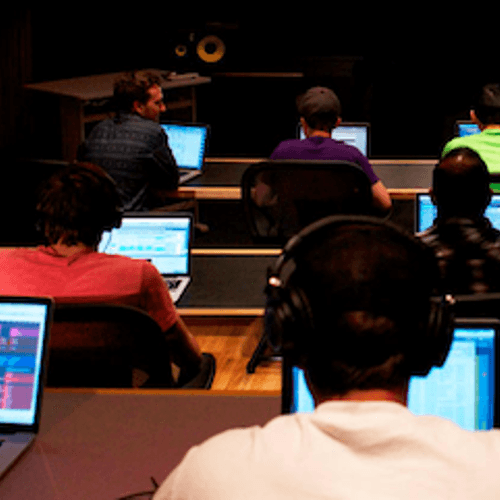 CR2 Records and Icon Collective Music Production School Announce Sample Tools Partnership
CR2 Records has recently formed a new partnership with Icon Collective Music Production School and joined in their mission to help shape the next generation of music production leaders.
With their newly launched Sample Tools by CR2 division, the UK independent dance label is providing cutting-edge sample packs for the students at Icon to use in their projects, as well as curating a series of industry workshops that offer professional guidance and artist development. With graduates including MAKJ and Protohype, Icon Collective has been a breeding ground for some of dance music's most successful DJs and producers, and now CR2 is playing a role in developing their future stars.
Sample Tools by CR2 has just released their sixth collection of sounds and loops since launching in February, already proving themselves as market leaders with three of these releases reaching #1 on the Beatport Sounds chart (EDM Festival Kicks & Drops, Progressive EDM and Bass Music). Drawing on years of production experience from a pool of seasoned writers & producers, these high-quality packs come complete with trademarked 'prod-cast' video tutorials and instruction booklets to ensure that any budding producer can fully understand the process of how the samples were constructed and how to utilize them within their own production setup.
Armed with these tools, Icon Collective students will have access to the industry's most professional resources not only inside the studio but outside as well. With names like Morgan Page, Mark Knight and Steve Duda already on their board of advisors, Icon now adds their first non-artist to that roster with CR2 Records. The students will receive exclusive access to the CR2 team through special events at Icon's Los Angeles location with guest speakers, A&R workshops and more.
"We are extremely excited to collaborate with CR2 and start using Sample Tools within the collective. This partnership will add a lot of energy to Icon's program and bring the students one step closer to reaching their goal of succeeding as professionals in this industry." – Nik Cherwink, Icon Industry Advisor.