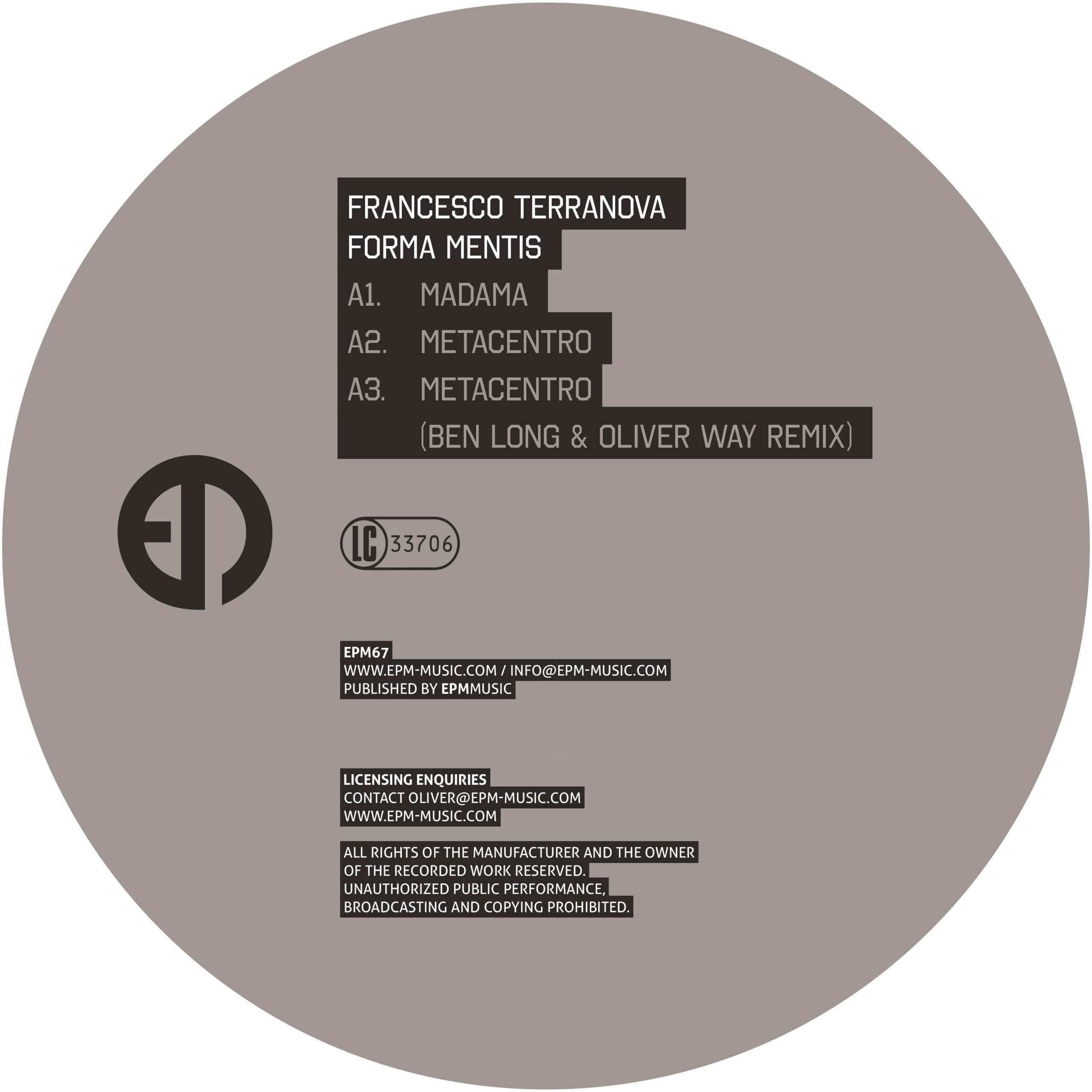 Francesco Terranova - Forma Mentis EP
EPMmusic welcome back DJ and producer, Francesco Terranova with his latest EP, 'Forma Mentis'.
Italy's Francesco Terranova launched his career in the mid 1990s as a recurring guest DJ for the Open Mindz Techno collective and has gone on to release music on labels that include Bulletdodge, Renesanz, Stick Records and De-Konstrukt. In 2015 he made an impressive debut on EPMmusic with the two-headed beast, 'Magnetica / Recovery'. His follow-up for the label came in the form of the 3-track 'La Terra EP', which picked up even greater support from the Techno community.
For his third release on the label, 'Forma Mentis' or mindset (in English), Francesco delivers two new cuts. There's the deep and pulsating 'Madama' with its reverberating percussion, alongside 'Metacentro' that's destined for dance floor hypnosis across dark warehouses.
Also taking on 'Metacentro' are Ben Long and Oliver Way who are both coming off the back of releasing debut solo albums recently. Both artists certainly know how to control a dance floor and joining forces here they bring their inimitable groove to proceedings with this punchy reworking.
Francesco Terranova 'Forma Mentis EP' including Ben Long & Oliver Way Remix is out now on EPMmusic.