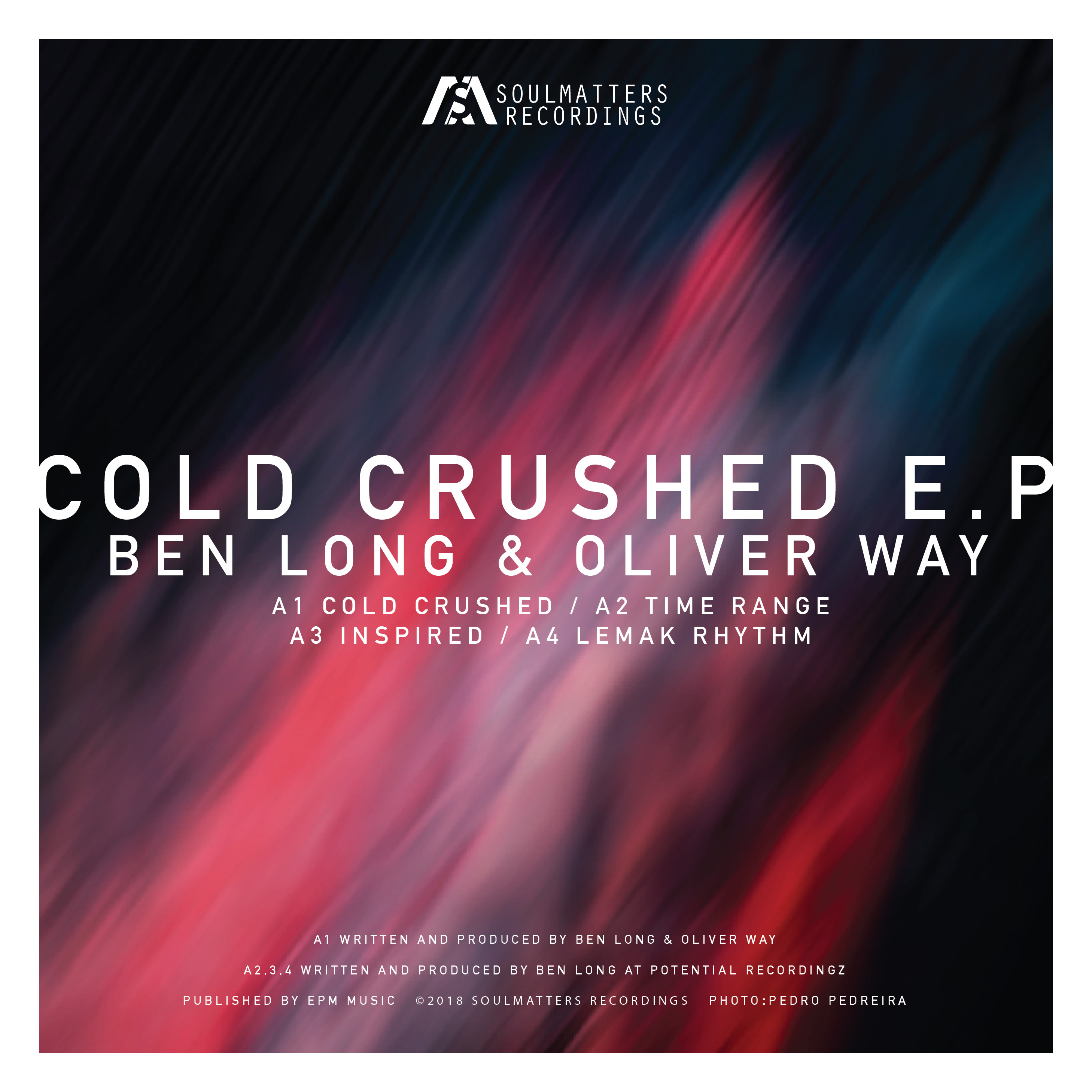 Ben Long & Oliver Way - Cold Crushed EP
Ben Long debuts on SoulMatters Recordings with a 4-track EP that also features Oliver Way. SoulMatters Recordings is the brainchild of Singapore DJ/Producers Shawnn Lai, Gerald Ang and Amjad Shah (aka Notion A).
This EP's title track, 'Cold Crushed' by Ben Long and Oliver Way sets the opening for this EP. Groovy beats and bassline, stabs that gets you moving and a rhythmical succession that will touch your heart makes for a good start.
The second track by Ben Long, 'Time Range' is pretty straightforward. A tight kick with a deep synth that builds up nice and easy. It's not a complex one but will definitely work on the dance floor.
Ben Long's third track for the EP, 'Inspired' has what it takes to be a classic. It melts you from start to finish. An easy bassline, coupled with deep melodies that keeps on going; building it up sweetly with its synths. This is guaranteed to raise the dance floor with its magic. A builder in the building!
Ben Long signs off the EP with 'Lemak Rhythm'. There's a nice build up to the start of this track, attacking it with its sharp synths as it moves on, before sliding off towards the end. And it's no better way to end this nicely curated EP.
TRACK LISTING:
1. BEN LONG & OLIVER WAY – 'COLD CRUSHED'
2. BEN LONG – 'TIME RANGE'
3. BEN LONG – 'INSPIRED'
4. BEN LONG – 'LEMAK RHYTHM'
Ben Long & Oliver Way 'Cold Crushed EP' is released 17 August on SoulMatters Recordings.