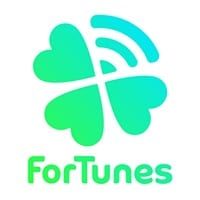 ForTunes, the analytics service launches…
ForTunes provides a mobile friendly tracking environment, gathering online data like plays, playlist placement, favs and also user generated content across a wide range of platforms like Spotify, YouTube, Soundcloud and more. With its intuitive design and powerful engine, ForTunes enables musical creators to easily access all of their online data, while keeping a close eye on audience development and interaction. Creators can see where their music is uploaded, how influencers engage in certain tracks, be it by playlist placements, blog features or private channel uploads.
A constant influx of features like the recently added SubmitHub integration enables ForTunes to act as a portable data hub, delivering a feed of near-real time information on all things streaming related. As a creators tool, the app is designed to help artists map their digital footprint, and turn data into a fun and creative thing to interact and work with.
Florian Richling, founder and CEO of ForTunes, added: "ForTunes was created by and for musicians. We know the hustle of doing blog outreaches, tracking the performances of songs and trying to push music productions out there, DIY style. Empowering musicians, by making data accessible and fun to use, was a major motivation and cornerstone of our own creative vision. Even though online may have democratized the access to this global music market, a power-struggle is very real and we want to help musicians get an edge on the competition. Data doesn't have to be for large agencies and corporate think-tanks. Data should flow freely, and be used by creative minds to do meaningful things. To have better insights on real-life audiences, on the way they connect to people from all over the world."
Christoph Muck, Co-Founder of ForTunes and former digital product manager commented: "Streaming has opened up new spheres for musicians. Placements within playlists and user generated uploads on channels can lay the path for exciting careers and perspectives that weren't even thinkable before. Listeners crave to share experiences, and you can measure and visualize the quality of these experiences – just by taking a close look at what's actually happening in the data. And that's what we're doing at ForTunes. We're opening these metrics for musicians, making them accessible and – most importantly – visually useful.
We want to present musicians the outcome of their hard work, in a way that is welcoming, maybe even motivational, to keep them inspired and hyped on their own, tangible results."
Factsheet ForTunes
Jan 2016: ForTunes got founded by Florian Richling & Christoph Muck
March 2016: ForTunes won the Innovation fund by the Viennese Business Agency and received initial funding
May 2016: Peter Wiedermann joins the team as CTO
January 2017: ForTunes Blog went live
June 2017: Partner agreement between Europavox & ForTunes
December 2017: Austrian Research Promotion Agency funds ForTunes/University research
February 2018: released iOS app (open beta)
March 2018: ForTunes gets selected to be part of Startup Sesame Season 4
April 2018: Desktop version of ForTunes going to be released (MVP)
Mission Statement
Our mission is to put comprehensive music data analytics at the fingertips of millions of creators and their representatives
App
https://itunes.apple.com/at/app/fortunes-analytics/id1181910925?mt=8&at=1000lJNBPartners
Startup Sesame
Europavox Festival
Details
Friends of AIM
Viennese Business Agency
University of applied sciences St.Pölten / Austrian Research Promotion AgencyQuotesFilous – Ultra Music signed artist, EBBA Award-Winner, currently touring US,
"I've been waiting for something like ForTunes since the day I started the filous project! It's a must have for everybody who's in music! Staying up-to-date with all your numbers and clicks is finally made easy and fast!"
Katia Clot – Deputy Director Europavox Festival, Paris
"Europavox Festival is dedicated to the promotion of European Musical Diversity. The data provided by ForTunes helps us to evaluate a variety of artists for the Europavox program in 7 European countries. It's also a valuable asset for the community of music industry professionals built by Europavox".
Palastic
"ForTunes is the tool you didn't know you were missing! We use it every day!"'