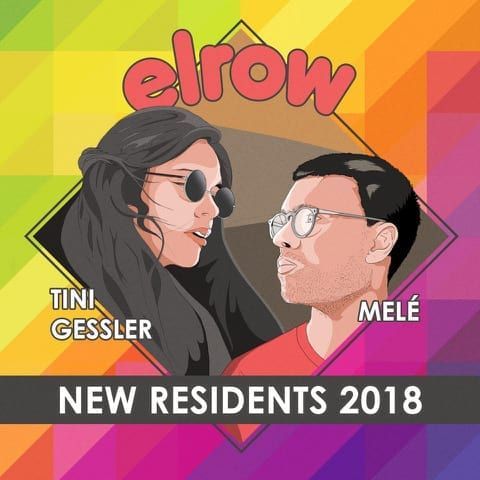 elrow announce their 2018 new residents…
The sell-out party phenomenon elrow have added two new resident DJs to their international touring roster- Tini Gessler and Melé.
After two years as a resident for their Ker beach branch, Tini has risen through the ranks and is making her mark as elrow's only female resident. Melé was invited to join the team after being a regular guest over the last year.
Elrow is known for its wild parties featuring unique themes, crazy production, confetti- exploding performances and world-renowned DJ's. The events have been a global success, with parties selling out everywhere from Brazil to France. As well as a many international shows, elrow also has weekly residencies in Barcelona, Ibiza, Dubai and New York.
'There's no doubt elrow is the best clubbing experience in the world right now, and it's just getting bigger and bigger- I feel so lucky to be a part of it! It really is one big family and everyone involved just loves to have fun. Elrow has already given me so many amazing experiences, from Tomorrowland to Ibiza.. I'm excited for where else it will take me!'– Tini Gessler.
https://soundcloud.com/tini-gessler
https://www.facebook.com/tinigesslerofficial/
https://www.instagram.com/tinigessler/