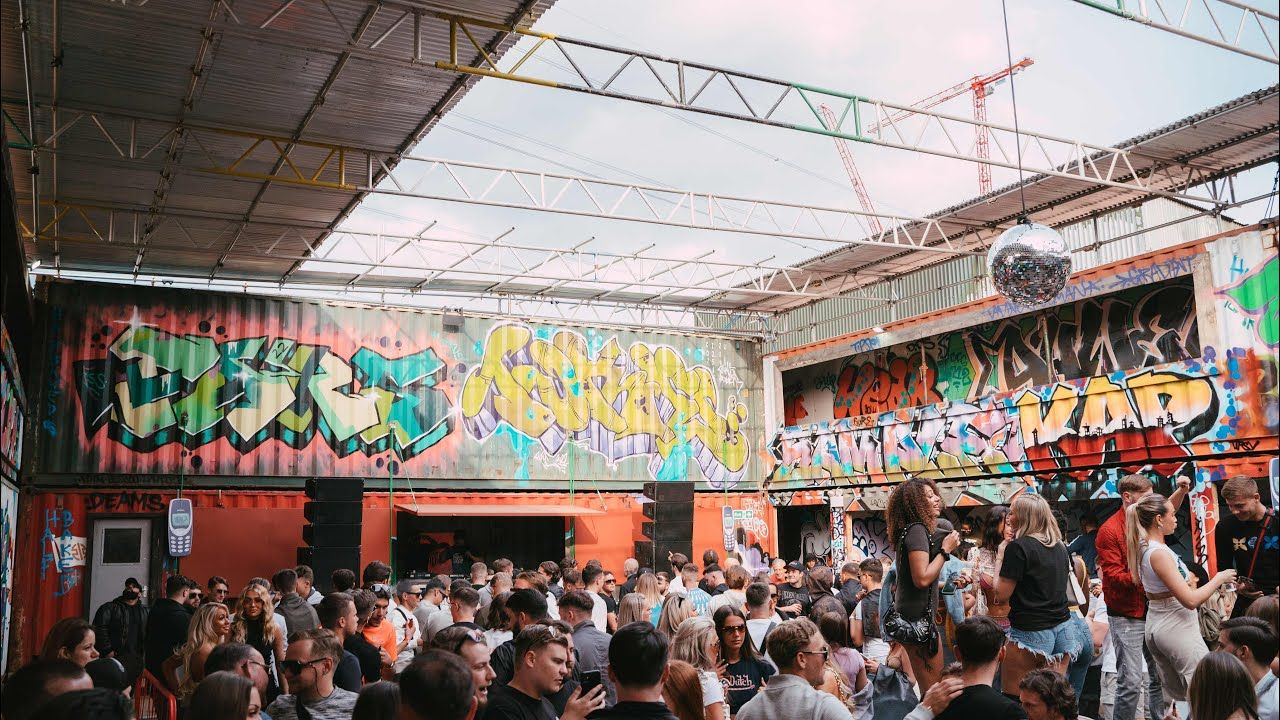 Forward Motion – a new over 25's daytime rave launches in London, a unique concept in deep, soulful house
Average age of Forward Motion clubbers is 34, illustrating huge desire amongst those aged 30+ to attend house events
Forward Motion is to debut at LDN:East this Saturday, 28th January from 1pm – 11pm
Forward Motion is a fresh daytime club experience created by two of the UK's top party planners that targets an over 25's audience. Co-created by Kai Cant (creator of ABODE, ABODE ON THE ROCK and HotBed) and Steven Cee (founder of audiowhore, Siesta Malialive and Eskimo Dance) the event specifically to the older demographic of clubbers who want to party with like-minded house heads.
Boasting a collective 35 years of promoting between them, Forward Motion co-founders Kai and Steven spotted a huge gap in the market for events targeting the 25 and over age group.
As one of the UK's most successful promoters – who along with Wiley was one of the founders of Eskimo dance, one of the largest Grime events in the world, Steven Cee has joined with Kai to stage a series of parties, which aim to move away an environment where everyone is on their phones, to create a space where people can dance and enjoy themselves without having to worry about being filmed or content shared on social media.
Interest has been immense, and Forward Motion which is taking place at East London venue LDN:EAST, has now almost sold out. Selected for its extensive outdoor space and chilled out vibe, LDN:EAST is the ideal space to provide the flexibility and laid-back atmosphere the event is designed for.
House fans will enjoy a varied line up of DJ's playing deep and soulful house this Saturday, 28th January from 1pm – 11pm. DJ's include:
Cozzy D
No Artificial Colours
Artikal
Jnr Windross
Boon
Remi Rose
Co-founder of Forward Motion Kai believes the 25-40 audience is a hugely lucrative corner of the event market which is wholly uncatered for in the capital. He explains
"I've been promoting parties for over 20 years and increasingly, I've been inundated with requests to put on a London event designed for those aged from their mid-twenties up to 40's as there are no daytime raves catering to this audience currently in London."
He continues "We are seeing the majority of Forward Motion tickets purchased by ravers over 30 – the average age of ticket buyers is 34 which is unprecedented in dance music events today which largely cater to a much younger audience. This illustrates that there is huge desire amongst older, experienced clubbers who want to go out, dance, socialise and meet like minded people in a daytime setting. Our goal is to create a safe space where the over 25's can party in an environment which is largely free from phones, away from the TikTok generation of youngsters who are dominating club events at present."
Co-founders Kai and Steven have a series of dedicated events planned for the 25's and over audience throughout the year. An Ibiza party retreat is scheduled for 500 people in October designed specifically for this age group. Watch this space!
Tickets are available via Resident Advisor here https://ra.co/events/1617220
See https://www.instagram.com/theforwardmotion/ for more information.