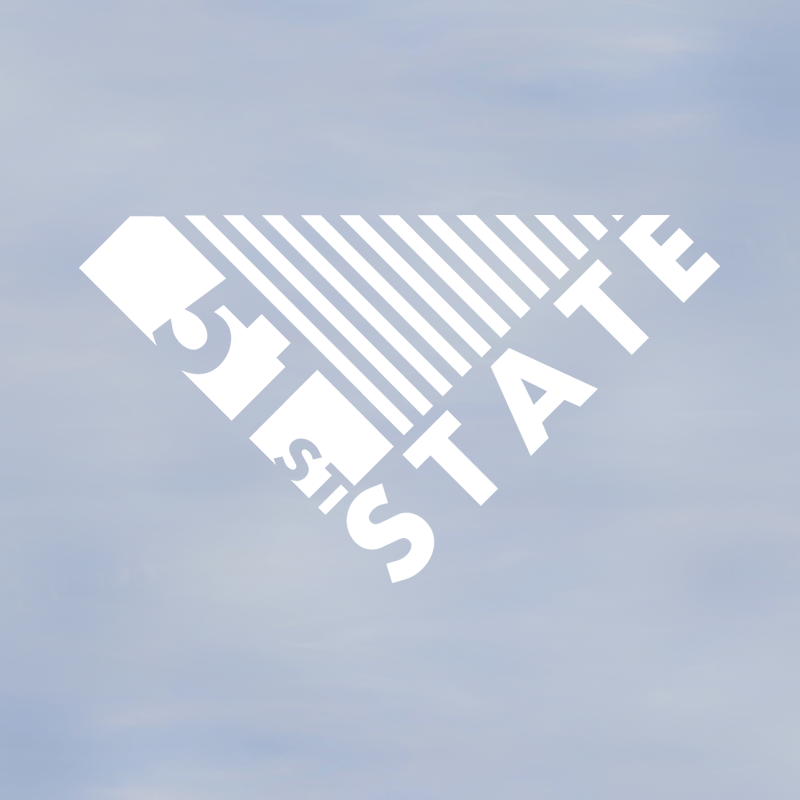 Found Presents: 51st State
Continuing an epic string of London festival announcements, promoters Found unveil the fourth event in their summer festival series. Found Presents: 51st State will take place in the historic grounds of 14th century Trent Park on Saturday 8th August 2015. Celebrating the roots of house, the festival will pull together the threads of this hugely influential sound, exploring garage, disco, soul, dub, dancehall and beyond. Led by pioneers from Chicago, New York and further afield, the 51st State programme is truly transatlantic, joining the dots between the US, the UK and the Caribbean, with sets from Masters At Work, Dennis Ferrer, DJ Sneak, Todd Terry, Derrick Carter, David Morales, Tony Humphries, Dimitri From Paris, Norman Jay MBE, Steve Suntherland, Paul Trouble Anderson, The Heatwave, Congo Natty, Monki, Robert Owens, Romare, Horse Meat Disco, Barbera Tucker, Grant Nelson, Matt Jam Lamont and many more…
Personifying this eclectic blend of influences, 51st State's main stage will host some of the scene's most respected innovators with legendary production duo Masters At Work taking headline honours. Celebrating a twenty-five year career with a stand-out Defected compilation released last September, Kenny Dope and Louie Vega are now rumored to be working on new material ahead of their festival appearance. Dennis Ferrer has been at the forefront of club culture since the nineties. With his long anticipated LP 'Paranoia Aftermath' set to drop this year, Ferrer steps up to take his place on the main stage.

Following sets at both Found Festival and Ceremony last year, the notorious DJ Sneak returns for another dancefloor session with Grammy Award winning Todd Terry also confirmed, and Chicago house luminary Derrick Carter joining ranks for his Found debut. Representing the continuing legacy of US club culture and bringing fresh blood to the main stage line-up NY Stomp aka Gerd, Karizma and Voyeur will be spinning choice cuts to the swelling crowds at Trent Park.

Heading up the festival's Groove Odyssey stage are seminal figures David Morales and Tony Humphries, both of whom have been intrinsic to the genre's evolution over the past three decades. Also close friends and frequent collaborators alongside Louie Vega via their Kings of House moniker, Morales and Humphries are synonymous with the pioneering sounds of New York and New Jersey respectively, and are ideally placed to represent Groove Odyssey's 'house legends' ethos. In a nod to the genre's expansive reach of influence, Dimitri From Paris is also set to showcase his taste for modern disco, and will be accompanied by Joey Negro – one of the most longstanding figures in UK house music. Further sets will come from Ralf Gum, AtJazz, Bobby & Steve, Sean Maccabe, Martin Lodge, Kev Chase & Joel S and Ted Lawrence & Nick Fernandez with live performances from Julie McKnight and Josh Milan.

Designed to recreate the musical atmosphere of the 90's London club scene, the festival's Back to 95 stage represents the very best in old skool house and garage. Capturing the era is stage headliner and one of New York's best-loved diva's Barbara Tucker (live), who will be joined by renowned UK producer Grant Nelson – often heralded as one of the godfathers of garage. With heritage UK Garage duos DJ Luck & MC Neat and DJ Spoony & Mikee B tipped to play alongside fellow genre figurehead Matt Jam Lamont, Back to 95 will also welcome a range of esteemed stage hosts to the line-up to deliver an all encompassing old skool vibe. Further audio offerings come from Scott Garcia, Norris Da Boss Windross, Pied Piper, Hermit & Daniel Ward, Listener & Jason H with Funky Smith & DJ Leo rounding things off.
London's premier soul night We Love Soul – a brand specially tailored for lovers of the good groove – is set to welcome genre vanguard Norman Jay MBE to their stage at 51st State. Joined by Steve 'Smooth' Sutherland and Paul 'Trouble' Anderson, We Love Soul's live offering will be headlined by British soul singer Omar – a name etched into British urban music for his work alongside the likes of Stevie Wonder, Estelle and Angie Stone – as well as eighties pop sensation Junior Giscombe and Ingrid Mansfield-Allen. Hefty servings of soul will also come from DJ Bigger, Gorden Mac, Hitch B & Jazzy Q, Sammy Confunktion, David Bailey, DJ 2FOUR7, Pauline Henry (live) Musicolist live band with special guests.
Leading bashment outfit The Heatwave heads-up the Hot Wuk Carnival, dedicated to the legacy of Caribbean influenced sounds with sets from Rebel MC Congo Natty, Radio 1's Monki and Melé. Hot Wuk is widely heralded as London's stand-out London dancehall party, consistently bringing Carnival vibes with sold out parties in the Big Smoke across the year.

51st State's VIP arena will be hosted by London collective Future Disco, with an uplifting line-up headlined by Robert Owens and further sets from the likes of Romare, Horse Meat Disco and respected Future Disco Residents to keep the good vibes rolling all day long. As well as an exclusive stage of music, VIP ticket holders will also benefit from a private cocktail bar, gourmet street food, garden seating area, luxury facilities and fast-track entry.
Found Presents: 51st State
Date: Saturday 8th August 2015
Doors: 11am-10pm
Venue: Trent Park, Cockfosters, London, EN4 0PS

LINEUP.

51ST STATE MAIN STAGE

Masters At Work
Louie Vega & Kenny Dope
Dennis Ferrer
DJ Sneak
Todd Terry
Derrick Carter
NY Stomp
Karizma
Voyeur

GROOVE ODYSSEY

DJ
David Morales
Tony Humphries
Dimitri From Paris
Joey Negro
Ralph Gum
AtJazz
Bobby & Steve
Sean Maccabe
Martin Lodge
Kev Chase & Joel S
Ted Lawrence & Nick Fernandez
LIVE
Julie McKnight
Josh Milan

BACK TO 95

Barbera Tucker LIVE
Grant Nelson
Spoony & Mikee B
Matt Jam Lamont
DJ Luck & MC Neat
Scott Garcia
Norris Da Boss Windross
Pied Piper
Hermit & Daniel Ward
Listener & Jason H
Funky Smith & DJ Leo
HOSTS
Creed
CKP
DT
PSG
Buzzard
Blakey

WE LOVE SOUL
DJ
Norman Jay MBE
Steve Suntherland
Paul Trouble Anderson
DJ Bigger
Gorden Mac
Hitch B & Jazzy Q
Sammy Confunktion
David Bailey
DJ 2FOUR7
LIVE
Omar
Junior Giscombe
Ingrid Mansfield-Allen
Pauline Henry
Musicolist live band with special guests

HOT WUK TRUCK PARTY

The Heatwave Plus…
Congo Natty
Monki
Mele

VIP: FUTURE DISCO http://www.futuredisco.net/

Robert Owens
Romare
Horse Meat Disco
Future Disco Residents


TICKET INFO.

ALL FOUND FESTIVAL TICKETS ARE ON SALE NOW FROM:

www.51ststatefestival.com