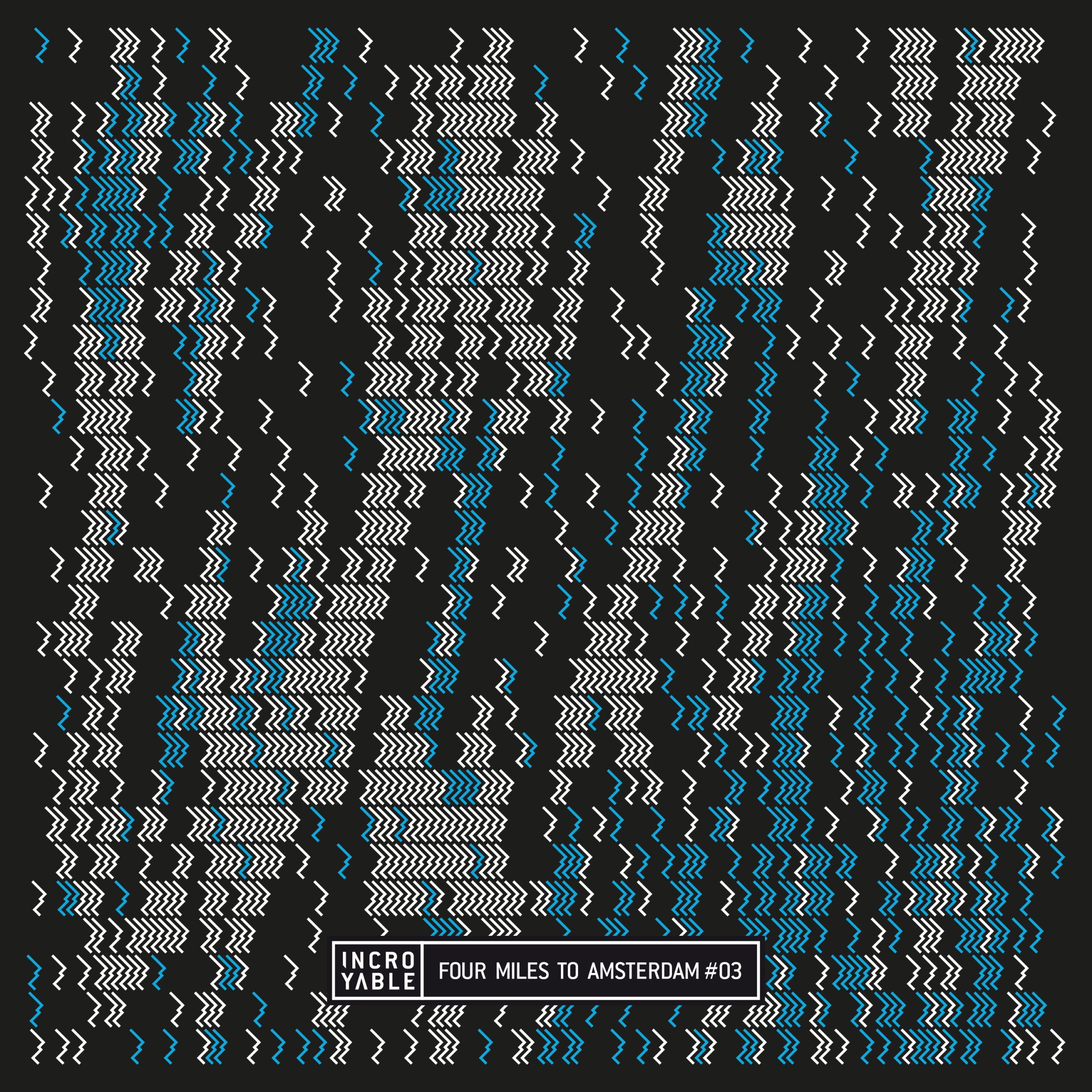 Fennec & Wolf, Dopish, Bellville, Fabio Montana - Four Miles To Amsterdam #3
In only a few short years, Incroyable Music has delivered a rich and varied assault of the house & techno genre pool. Their Four Miles to Amsterdam #03 compilation series is a superb showcase of the label's sound dropping just in time for ADE. It invites the four label regulars to supply that melodically driven deep techno sound the imprint has crafted.
Fennec & Wolf engages with 'Gati', offering more assertive drum-work that packs punch and movement, whilst a disturbing siren steals the focus and mutates violently towards the breakdown.
German duo, Dopish, formed of Sebastian Fischer and Tim Claußnitzer, bring their twisted vision of melodious techno to the fore with 'Chandra'. An infusion of shadowy drums and pulsating bass topped off with a progressive lead synth that darts wildly throughout the journey.
Bellville's 'Eclipse' rolls with a low-riding bass rhythm and rough-edged drums that combine to form a dark atmosphere. Delicate fluctuations in the synth layers see the track emerge into the light, whilst the tense undertone eventually draws the track back down for the drop.
A brooding alliance between a deep bass-synth and minimal drums form the foundation of Fabio Montana's track, 'Blaze'. Another intensely progressive affair, Fabio layers a distant, soft stab and creates a whirring atmosphere before dissolving the sound into the breakdown, rising once again to an emotional drop.