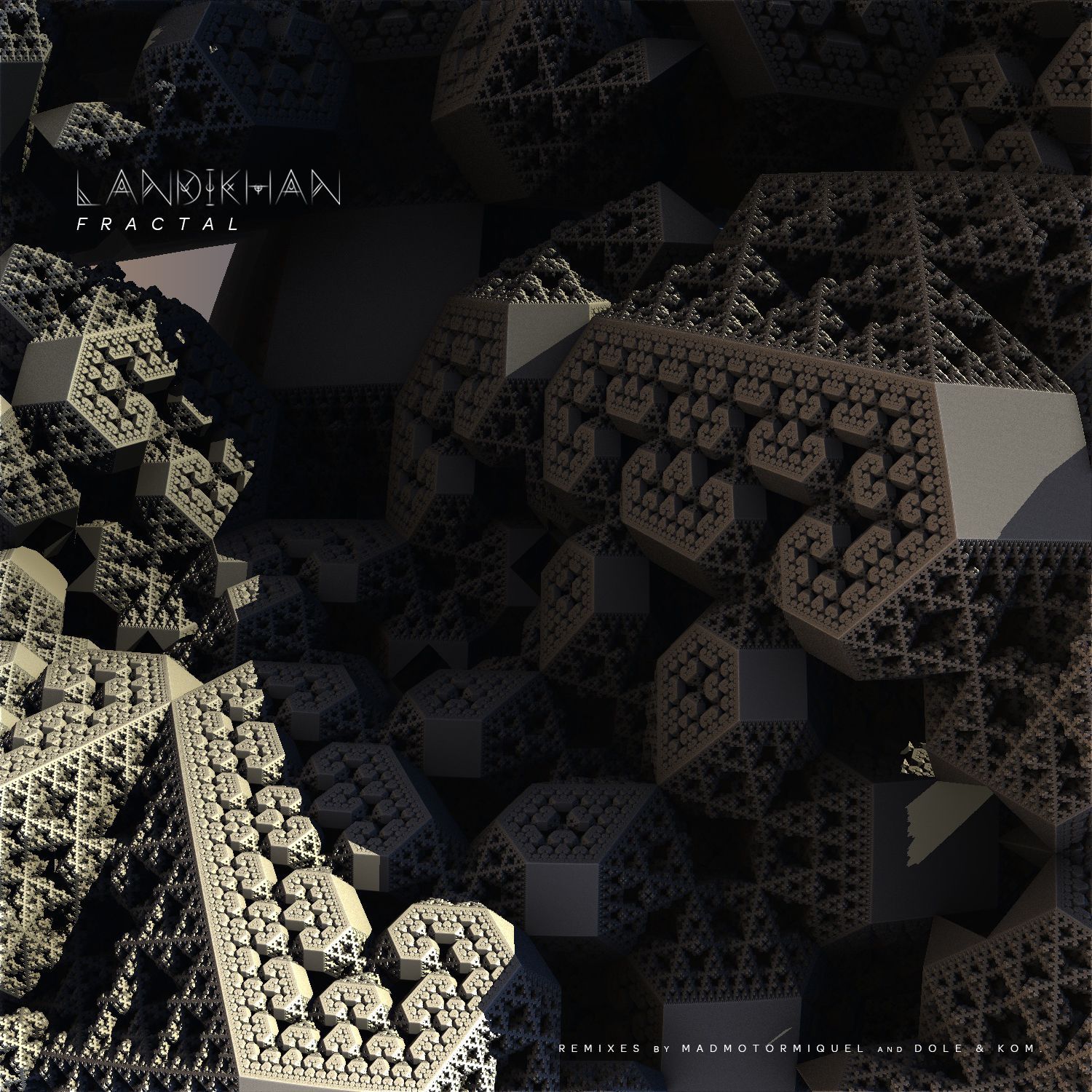 Landikhan - Fractal
Landikhan prepare to drop a low-slung single titled 'Fractal' on their LNDKHN imprint with remixes from Berlin's Madmotormiquel and Dole & Kom.
Based in Madrid, Landikhan launched LNDKHN earlier this year with a two-track collaboration alongside Caravaca featuring remixes from SidiRum and Matthew Styles. Highly regarded for their involvement at Trueno Club, as well as a weekly radio show with Ed Is Dead, Landikhan is not only a music project but also an art, video and 3D installation collective that promise to be a "a thought provoking and artistic space" for like-minded musicians. With their third label outing they've called in remixes by the likes of KATERMUKKE's Madmotormiquel and established German duo Dole & Kom.
Experts in producing slo-mo house with a compelling groove, 'Fractal' sees Landikhan blend a French spoken word sample with hypnotising synths, subtle melodies and organic percussion. Madmotormiquel ups the energy slightly in his remix whilst working in a medley of intricate notes and sweeping pads before Dole & Kom add a little more weight in theirs as well as factoring in spectral chords and a chuggy bassline.
Landikhan 'Fractal EP' drops on LNDKHN on 29th May 2017.
Tracklist:
Fractal (Original Mix)
Fractal (Madmotormiquel Remix)
Fractal (Dole & Kom Remix)
https://www.facebook.com/landikhanmusic
https://www.facebook.com/madmotormiquel
https://www.facebook.com/dolekom