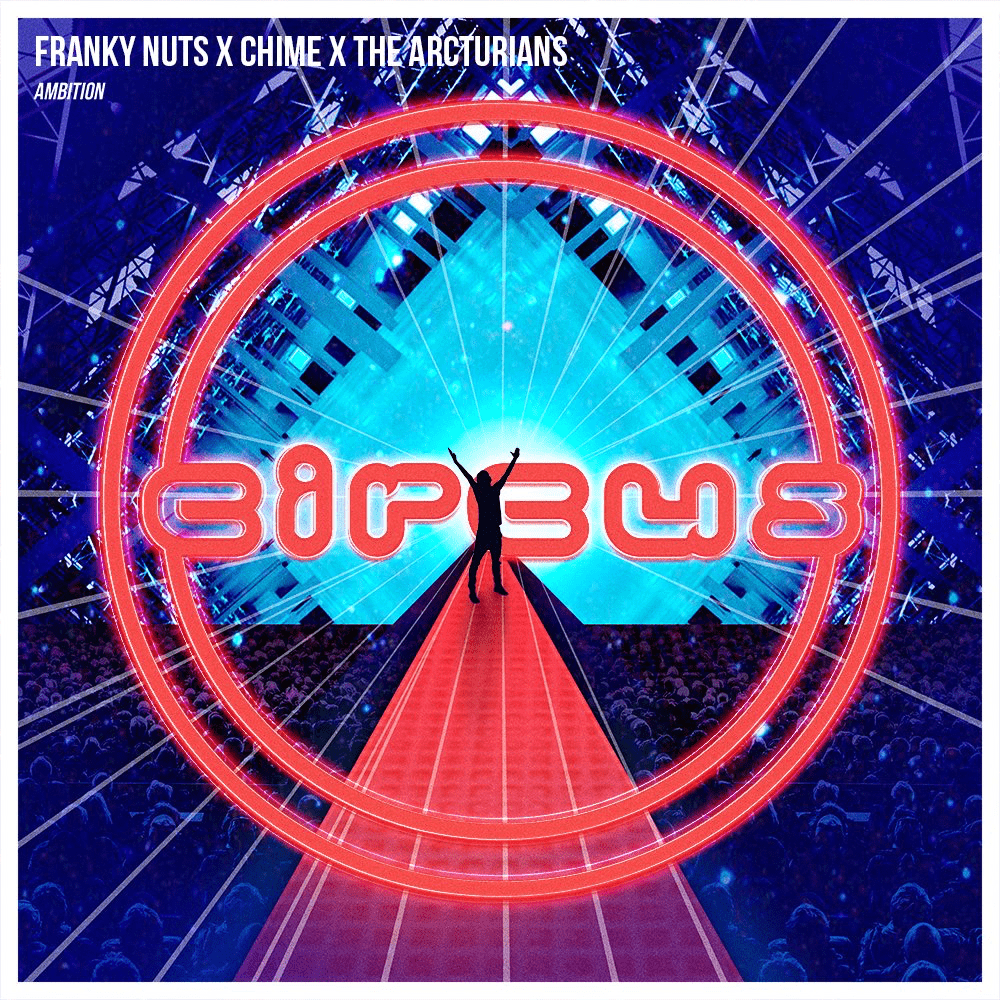 Franky Nuts, Chime & The Arcturians team up for "Ambition"
The new generation of Circus Records heavyweights is out in full force for this supercharged line-up. The flying Dutchman Franky Nuts is working with 8-bitprodigy Chime for the first time, as well as introducing the otherworldly duo knownas The Arcturians to the iconic imprint. This all-star squad combines their unique sounds for this massive new track "Ambition," out now on Circus Records.
After having both remixed label head Doctor Pearlier this year with "Something To Believe In" and "Bulletproof" respectively, a meeting of Franky Nuts and Chime was only a matter of time. The Arcturians are no strangers to working with the best in bass themselves, recording with the likes Oski, Dion Timmer, Dodge & Fuski and more; the alien outfit have made a name for themselves crafting mesmerizing melodies and energizing drops.
Franky Nuts received unbelievable support from a list of long term admirers such as The Chainsmokers, Zeds Dead, Slander, Fabian Mazur, Quix, and many more on his last release, continually delivering on his promising trajectory.
British star of melodic bass Chime has made Circus his second home in recent years, releasing two breakout EPs, Experience Points and Evolve, all the while accruing collabs with Rob Gasser, Jarvis, LoneMoon, Tiigers, Desembra, PsoGnar, The Brig,Stabby, and so many more. With three of the most exciting names in bass music today, it is only fitting this historic collaboration find a home on Circus Records
Follow Franky Nuts:
Follow Chime:
Follow The Arcturians: