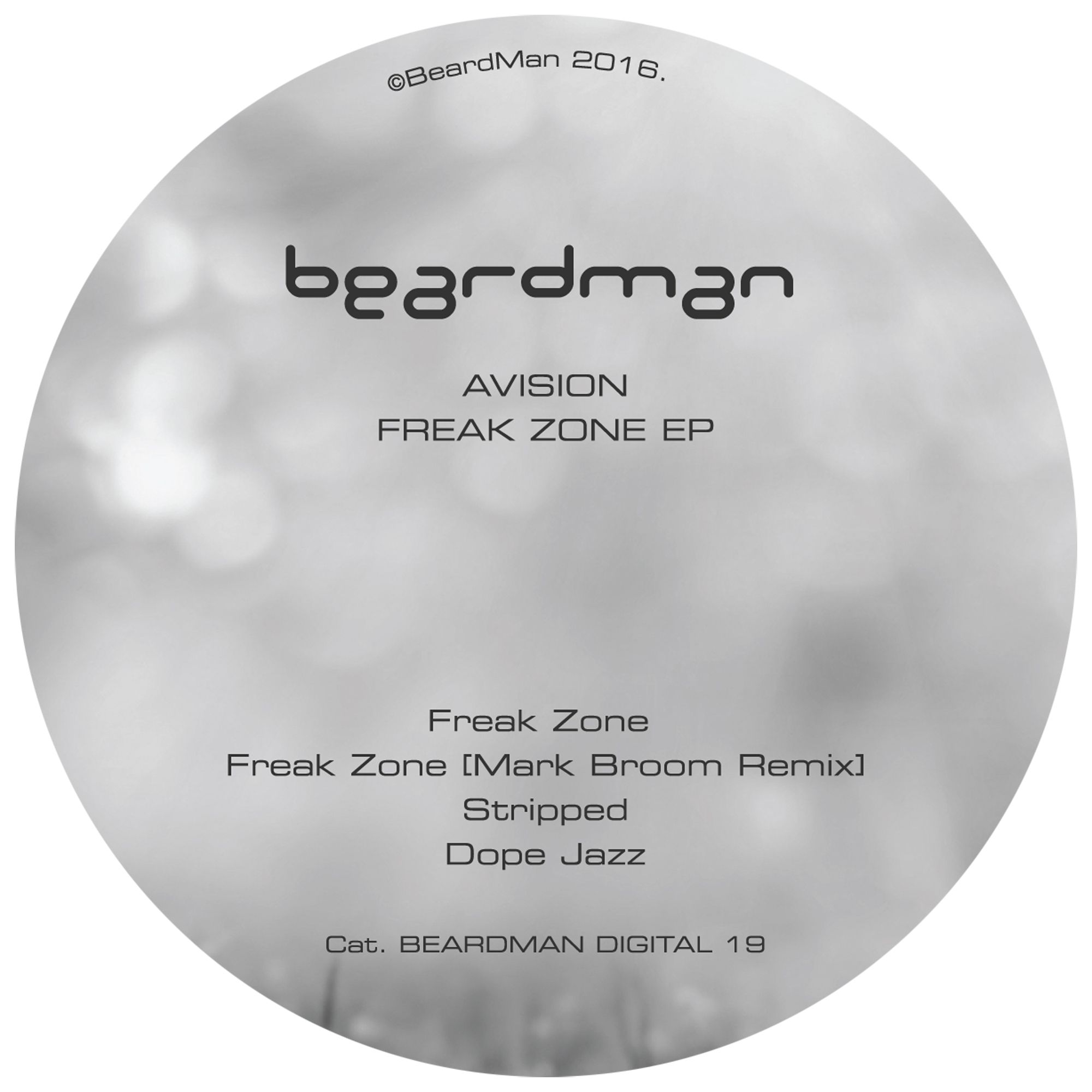 Avision - Freak Zone EP
With a 2016 schedule that has seen EPs by Discrete Circuit, Patrik Carrera and most recently NoizyKnobs, Mark Broom's Beard Man label has developed as a platform not only for his own music but also some of the newer stars in the global Techno scene. Continuing this mission he now welcomes Avision.
Anthony Cardinale (aka Avision) is a producer & DJ from New York, who now resides in New Jersey. Fortunate to grow up around the rich club culture of NYC, Anthony got an early start on the turntables at age 12, with his club debut coming a few years later at age 15. Throughout the years, Anthony's passion and dedication to his craft would lead him to play all over the tri-state area of the USA at venues like Pacha NYC, Cielo, 4Sixty6, Surf Club and Deko Lounge to name a few. More recent highlights include gigs at Flash Factory and Output in NYC, Beta in Denver, and Electric Daisy Carnival in Las Vegas.
Even before his journey as a DJ began, Anthony's background was as a musician and he's now evolved into writing and producing music. Over the last year, he's had releases on Victor Calderone's Waveform Recordings and Coyu's heavyweight label Suara. His most recent 'Conception EP' has just been released as a follow-up on Waveform under his new Avision alias (which represents a harder style of techno) and will be followed by a release on InMotion Music.
From the slamming juggernaut that is 'Freak Zone' and the thunderous bassline of 'Stripped', to the jacking beats of 'Dope Jazz', Avision's 'Freak Zone EP' delivers all the goods. Add to that, a pummelling remix of 'Freak Zone' by Mark Broom and you're ready to rip the roof off a warehouse near you.
Avision's 'Freak Zone EP' including Mark Broom remix is released Monday 22nd August on Beard Man