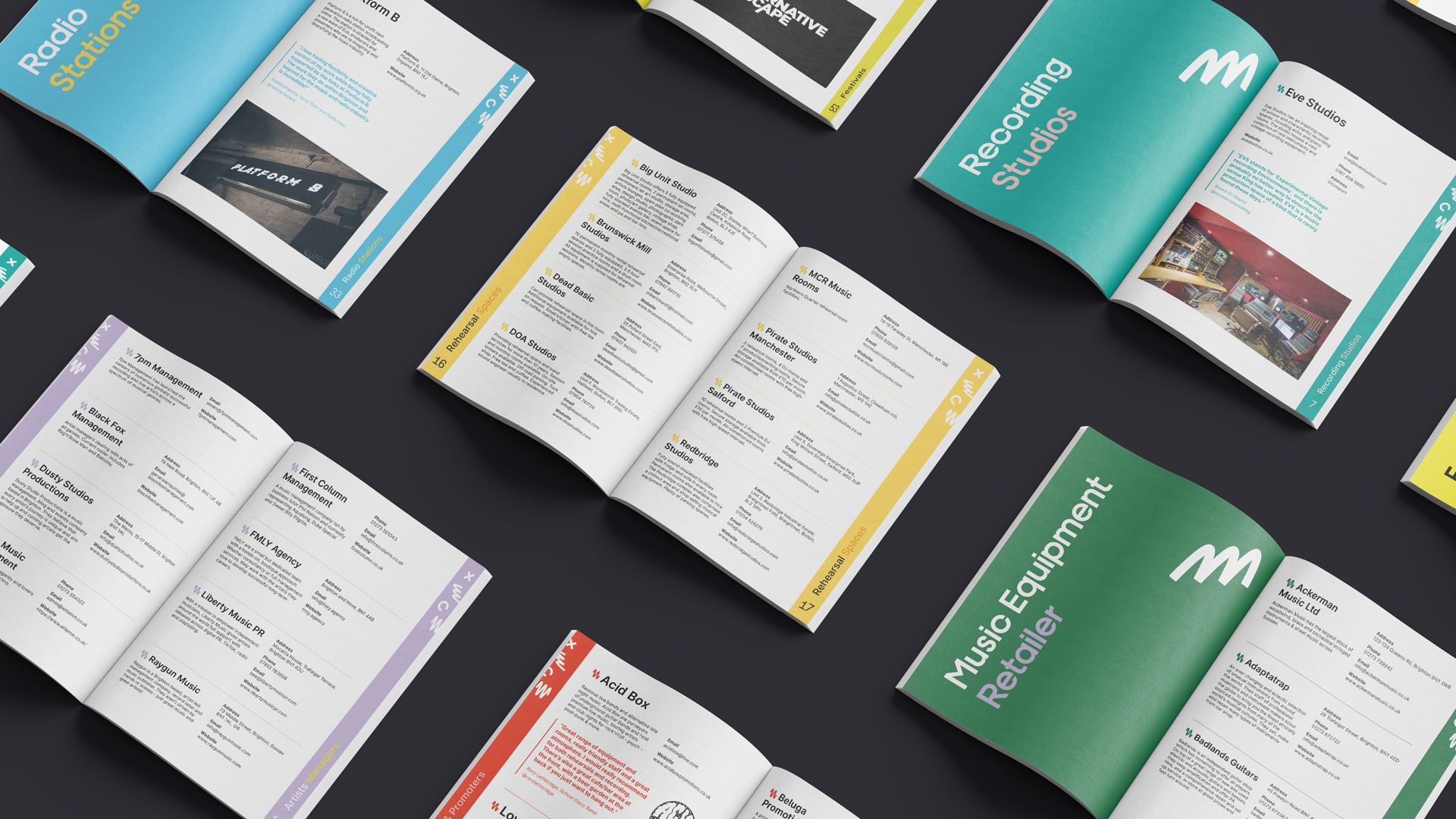 Free Music Industry Directory 'The Aux Guide' Available Across The UK
The Aux Guide, a new music industry directory filled with hundreds of event promoters, artist managers, label services and much more, is now available to pick up for free in venues across the UK, including Bristol, Brighton, Manchester, London and Leeds.
Launched by the pioneering audio file sharing, synching, and collaboration platform, aux.app, this comprehensive guide is to prove an indispensable tool for budding musicians to help kick start careers and make connections in the right places.
For musicians, writers and producers, Aux recognises that one of the most common needs of early-stage artists is how to find collaborators and build their network. Enter the Aux Guide.
The UK start-up company has selected five cities across the UK to curate a tailored, print version of its Guide. Each edition is packed with details of local companies in sectors including record labels, publishing companies, rehearsal spaces, recording studios, music schools and more.
This one-stop career-launching directory can now be found at the likes of New Cut Studios and Basement 45 (Bristol), Komedia and The Brunswick (Brighton), White Bear Studios and Piccadilly Records (Manchester), Yo Yo Records and The Fiddlers Elbow (London), Most Wanted Audio and Jumbo Records (Leeds) amongst other creative hubs.
Only a limited number of copies are available in each city. Anyone unable to locate a print version of the Aux Guide can visit www.aux.app and find a digital version on the Discover page. The digital guide features over 3,000 entries from across the UK, enabling curators to network even further on a national scale. As a heads up, this extensive guide comes under Aux's subscription model.
The forward-thinking Aux App (launched in beta in late 2021) is carving out a new and streamlined way for hundreds of remote working creatives to collaborate on audio projects using Ableton and Logic, with anyone in the world.
With many more features forthcoming including a desktop app and the launch of its cutting-edge AI software (which ultimately by allowing the Aux app to learn the style of a user's productions will generate 'connection suggestions' in the wider community based on that profile), Aux App is an indispensable, future-facing platform using tools designed to further careers.
Discover Aux
https://aux.app
https://www.instagram.com/auxdotapp
https://www.facebook.com/auxdotapp
https://twitter.com/auxdotapp
https://youtu.be/cZutfpZiCxI "This Is Aux: Your New Music Industry Tool"