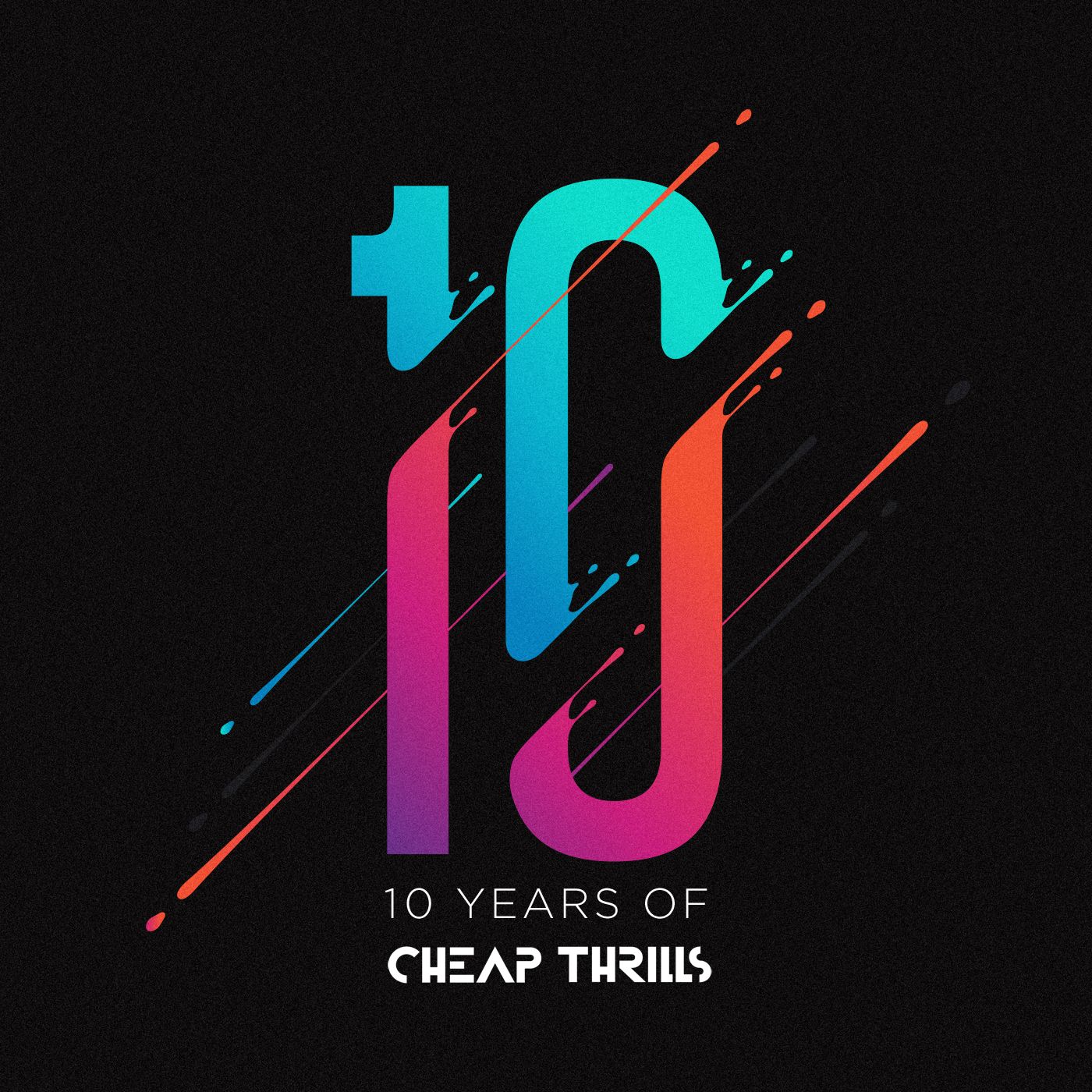 Cheap Thrills - Free Thrills
Few labels can claim that they helped pioneer a movement – the champion of a new, fresh sound which took the electronic music scene by storm, kickstarted the careers of some of the industry's most influential names and helped create the blueprint for the way dance music is consumed today.
Ten years ago, Cheap Thrills did exactly that.
Launched by Hervé in 2008, Cheap Thrills quickly became an outlet for high quality club music, and more importantly – a platform for the early productions of now-household names like Fake Blood, Kissy Sell Out and Jack Beats. When the so-called 'fidget house' movement was at its peak, Cheap Thrills became a bastion of quality within the genre and has continued to push the envelope as a home for quality and experimental bass-heavy breaks, electro and house right through the following decade.
"I started the label primarily as an outlet for my own music as Hervé, but being so immersed in the scene and exposed to so much incredible new music, it grew into a platform for me to help and develop new artists" – Hervé
With a decade's worth of music in their back catalogue, Cheap Thrills can be thanked for signing some of the scene's biggest game-changers in recent times – tracks like Fake Blood's 'Mars', and Jack Beats' 'UFO'. To celebrate such a rich history, Cheap Thrills have gone all out to mark the occasion with several compilations planned to drop over the coming months.
"I wanted to celebrate the ten year anniversary with a compilation of 10 old favourites and 10 brand new tracks to give a sense of where we started and where we are now (I like symmetry too!). It's a bit of a special one because on the new comp we have the return of Fake Blood and The Count and Sinden – it's taken a lot of effort to pull this one together, but I can't wait to get it out." – Hervé
Due for release on the 6th July, the 10 Years of Cheap Thrills compilation is undoubtedly going to bring back a fair few memories, and to whet the appetite, the label is warming things up with a 10 track 'Free Thrills' download that features a selection of heavy hitters from the likes of Machines Don't Care, Mella Dee, Detboi, Taiki Nulight and more:
"We've got such a huge collection to choose from and the Free Thrills giveaway is basically some fun stuff which really represents what Cheap Thrills is all about, and some tracks from producers we worked with years ago when they first started – you may not have known them then, but you certainly do now" – Hervé
Available to download now via the Cheap Thrills Soundcloud, Free Thrills is an appetiser for the main course in July, featuring some of the label's favourite originals, remixes and features from artists that have been a part of the Cheap Thrills label from the beginning. There's plenty of bass, house, booty and wobble to get you hyped for the new music coming in July.
1 Herve – Raw
2 Fake Blood – Voices
3 Kill Frenzy – 54321 (Voodoo Chilli re edit)
4 Project Bassline – Drop The Pressure (Mele remix)
5 Origin and Mella Dee – Talking Bout
6 Rack n Ruin – Slow Down (Dusky Remix)
7 Detboi – Bass Go Deep
8 Bloodline – Tribute 6
9 Herve – Cheap Thrills (Armand Van Helden Remix)
10 Machines Don't Care feat Taiki Nulight – Wreckage