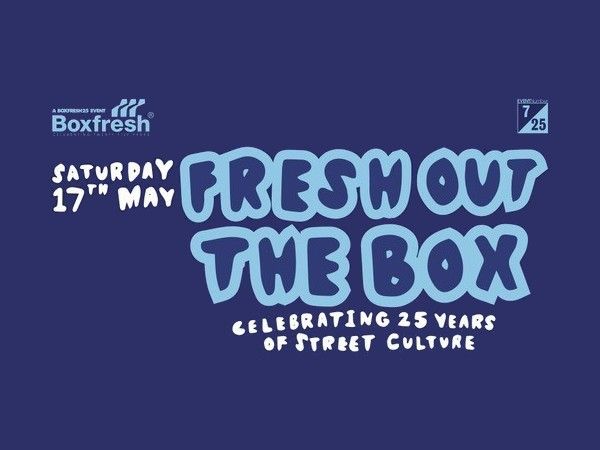 Fresh Out The Box
On Saturday May 17, iconic London-born street wear brand Boxfresh host a series of unique events surrounding street culture at Lyst Studios in east London, pulling together inspirational names in street fashion, music and culture for a day packed with workshops, lectures and parties for education and enjoyment.
And from 10pm onwards Kachette in Old Street will play host to the Fresh Out The Box after party that features queen of the Eglo Records crew Fatima, prized remixer Lil Silva, Butterz's own Swindle, the multi-talented Mo Kolours and fresh talent Coby Sey.
Fatima is joined live by the Eglo Band for what promises to be a stunning, intimate performance before the release of her debut album 'Yellow Memories'. True innovator and prized remixer Lil Silva, on the cusp of releasing his third EP, joins, as does Swindle, famed for his jazzy take on grime and dub step. Fusing soul, dub and hip hop the wonderful producer, singer and percussionist Mo Kolours also graces the stage of the 200-capacity venue. And the mysterious Coby Sey completes the lineup.
Fresh Out The Box
Saturday May 17
10pm-3am
Kachette
347 Old Street, London EC1V 9LP
Fatima & The Eglo Band (live)
Lil Silva
Swindle
Mo Kolours
Coby Sey
Facebook Event – https://www.facebook.com/events/1435806883333756/?fref=ts