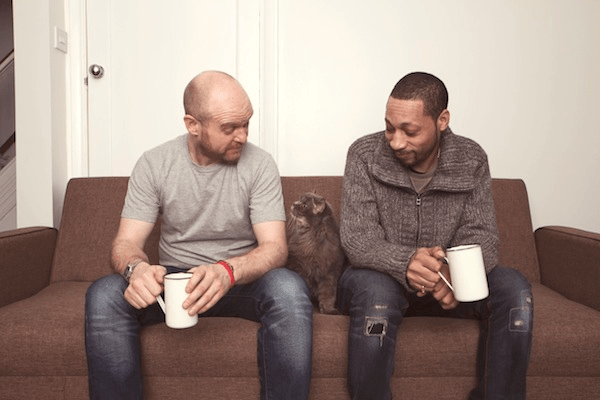 Simply Salacious 10th Birthday Party
Tonight for the very first time together with their debut London performance are 2 of house music's most respected stalwarts, Karizma and Atjazz as their new joint project EXIST!
As EXIST, the duo have set out on an epic journey of sound, a cross-polentation of their own unique styles, coupled with their energetic performances behind the decks (and whatever other toys and equipment they can find!). Both of their signature sounds are noticeable within the textures of EXIST's music, each having travelled a long way musically before arriving at their exciting new creative direction. If their ADE and Southport Weekender performances are anything to go by, Simply Salacious are about to be rocked and dazzled by their incredible musicianship and deck wizardry! Magic Number complete the live outfit tonight with Ross on bass and Tom on drums. Also on the decks along side Mr Simply Salacious himself, Peter Borg, will be regular cohort, Sy Sez and special guest Ted Lawrence.
Simply Salacious Parties began life in a bar in the heart of Croydon, in 2004 after promoter Peter Borg threw himself a birthday party. The party was such a success that Peter recognised a niche in the market and wanted to create a space for like minded people to come together under the shelter of uplifting house music. This is still the ethos today and a formula that has been honed to guarantee a great night for all attendees and is the secret of its 10 year success! The music policy has always focused on the underground sound of house music and has always leaned towards the more happier, uplifting sound – all you have to do is witness a party in action to see the smiles from the dancers
To date Simply Salacious have hosted some of the most talked about parties in London at venues such as Ministry Of Sound Club, Club Hidden, Factory, CC Club, Cafe de Paris, The Whitehouse, Babalou, Area and Cherry Jam, as well as many others. These parties included fantastic international guests such as DJ Romain, Alfred Azzetto, Frankie Cee and DJ Disciple, as well as UK talent Richard Earnshaw, DJ Aaron Ross, Neil Pierce, Ricky Morrison (M&S) and many many more.
Happy Birthday Simply Salacious Parties!
Venue: Plan B 418 Brixton Rd, London SW9 7AY. Tel 020 7733 0926
Information and tickets http://www.simplysalacious.co.uk
Facebook event: https://www.facebook.com/events/1374568456141482