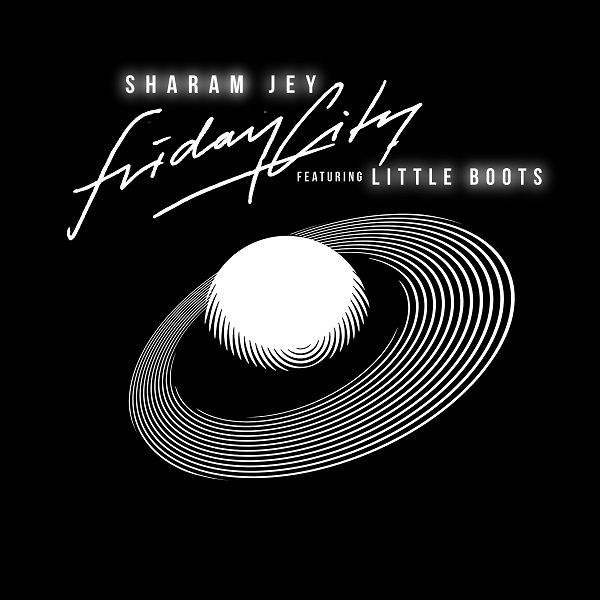 Sharam Jey Feat. Little Boots - Fridaycity
17th September 2018 sees Germany's much-loved house DJ/producer Sharam Jey team up with established English electropop singer-songwriter Little Boots to deliver 'Fridaycity' – the enticing second single taken from the Cologne-based artist's highly anticipated third LPInvisible, also out this September via Bunny Tiger.
The brand new single follows on from the recent success of 'Lost' Feat. KLP – the album's first single – and, this time, sees Jey serve up a distinctive euro-house power anthem laced with an abundance of slick arpeggiated synth melodies and the unmistakable vocals of Victoria Hesketh AKA Little Boots.
Sharam Jey has been shaking up the world of dance music since the early 90s with his infectious and accessible dance-floor ready grooves. Over the years he has racked up numerous accolades and achievements including releasing 2 acclaimed albums (4 Da Loverz in 2005 & In My Blood in 2009), having over 100 releases on some of dance music's most established labels (Toolroom, Cajual, King Kong Records) and amassing a remarkable remix resume of high profile artists including; Zayn, Moby, Gossip, Faith No More, Faithless, Diplo & Don Diablo and Mason & Roisin Murphy.
With all of this success and experience in tow, the focus is now firmly on Jey's much awaited third long-player, Invisible – comprising of 14 stellar tracks inspired by artists such as Giorgio Moroder, Röyksopp, Daft Punk and Depeche Mode, with guest vocal contributions coming from the likes of Little Boots, Dirty Vegas, KLP, Kat, Dacia Bridges and Ashibah.
Sharam Jey Feat. Little Boots 'Fridaycity' will be available from 17th September and Invisible from 24th September 2018, both via Bunny Tiger.
TRACKLIST
Sharam Jey Feat. Little Boots – 'Fridaycity (Radio Mix)'
Sharam Jey Feat. Little Boots – 'Fridaycity' (Club Mix)'
Sharam Jey Feat. Little Boots – 'Fridaycity' (Club Instrumental Mix)
TOUR DATES
05.10.18: Cholula, Puebla, Mexico
06.10.18: Nuevo Leon, Monterrey, Mexico
17.10.18: ADE @The Club Up, Amsterdam, Netherlands
FIND SHARAM JEY ONLINE:
http://www.sharamjey.com
https://soundcloud.com/sharamjey
https://www.facebook.com/SharamJey\
https://twitter.com/SHARAMJEY
FIND BUNNY TIGER ONLINE:
http://bunnytiger.de
https://soundcloud.com/bunnytiger
https://www.facebook.com/BunnyTigerMusic