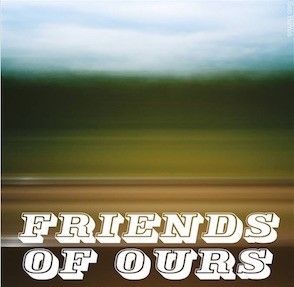 Friends Of Ours 1st birthday anniversary
Time flies and it's been a whole year since South-East London based dj and production duo Our Mutual Friend threw the first of their Friends Of Ours parties at Canavan's Peckham Pool Club.

To celebrate in style they're bringing the Amsterdam based pairing of Juju & Jordash over to London for a rare DJ set. Jordan Czamanski (Jordash) and Gal Aner (Juju) are originally from Israel but now reside in the Netherlands, making electronic music heavily influenced by their love of improvisational jazz. They take this love of improv to the stage as two thirds of Magic Mountain High alongside the highly respected dj and producer Move D.

Juju & Jordash are also playing at the highly regarded Freerotation festival in July which takes place in the Wye valley on the Welsh border. We suggest checking out their 'Clean-Cut' album released at the end of last year on Dekmantel and the entire back catalog of Jordan's Off Minor label is a joy to behold.

If you've not ventured to Peckham or Canavan's Pool Club before this is a great opportunity for you to find out what everyone's talking about. Described as a 'charmingly retro' pool hall, there's an unpretentious and easy going atmosphere. The decor may be a little bit Phoenix Nights but they have a Funktion One sound system installed and the Friends Of Ours crew add to the vibe by creating bespoke video loops filmed on Rye Lane and using archive footage of the area from yesteryear.

Residents Our Mutual Friend are definitely on the ascendence, playing this years Dimensions Festival and with releases lined up on some of the electronic music scene's most respected labels. Their own Mutual Friend Recordings imprint is set to put out records from mysterious German beat-maker STL and UK underground heroes Ethyl & Flori.