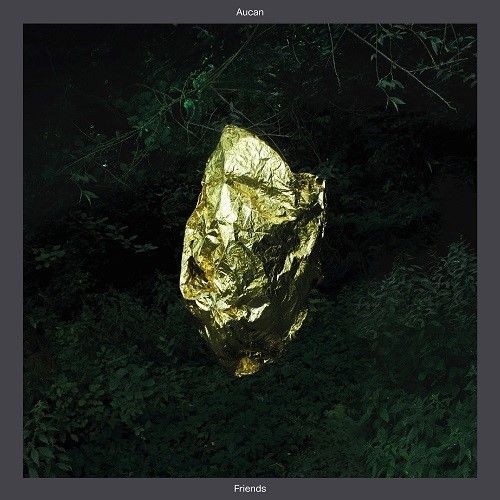 Aucan - Friends
Fresh from the success of their single 'Disto', which recently premiered on Clash, Italian experimental-electronic trio Aucan return with 'Friends'.
Jo Ferliga, Francesco D'Abbraccio and Dario Dassenno, who go beyond being a mere band and prefer to be seen as more of a multi-disciplinary collective, were founded on the concepts of permanent crisis and continual refinement: something which penetrates every layer of their work, from lyrics to design. Aucan met at university and bonded over their shared ideas on the relationship between music, art, and contemporary philosophy. This was made clear in Aucan's aptly named debut 'EP1', described by THUMP as passing 'through a few different shades of narcotic, glitch-laden power electronics from the ketamine-soaked electro of 'Rise of the Serpent' to the more demonic trap rhythm of 'Loud Cloud'.

Aucan's latest offering, taken from their forthcoming outer-space opus 'Stelle Fisse', embodies the continued refinement of the group's unique style. Already known for their revolutionary productions, with an ethos that sees them "stick with the first idea that comes up while making [their] music", 'Friends' is further testament to their ability to roll with the punches. Whilst recording the single, the group shared the studio with a pair of workmen repairing the parquet floor, whose noisy machine now features behind the vocals for the track. The thumping repetitive bassline, combined with the steadily building synths and distorted vocals, give the track a dark and hauntingly ominous aura. As always, their music creates a perfect synthesis of the lyrics and tone, whilst transcending genres to create a truly unique, post-rock-imbued sound.

Aucan's live performances take their holistic approach further with no-frills live production as the order of the day. In the group's own words, their gigs are "about challenging the energy we feel we've developed playing over 300 live shows." Having proved themselves to be a tour de force on the live circuit, opening for the likes of The Chemical Brothers, Placebo, Matmos, Fuck Buttons and Royji Ikeda, 'Friends,' and their forthcoming album 'Stelle Fisse', look set to further cement Aucan's already stellar reputation.