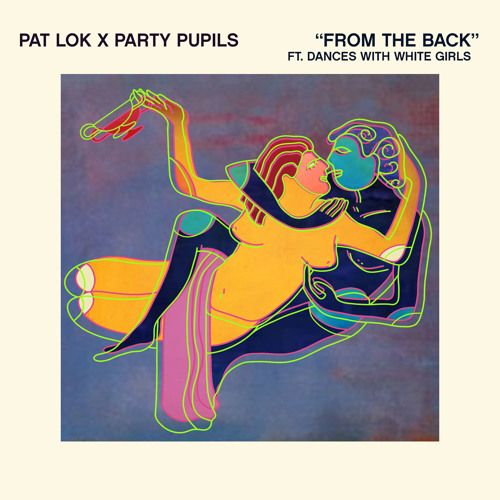 Pat Lok & Party Pupils ft. Dances With White Girls - From the Back
Vancouver's gifted producer Pat Lok teams up with future-funk duo Party Pupils (MAX + RyanEXO) on "From The Back" (feat. Dances With White Girls): an explosive banger and danceable anthem featured on this month's co-headline tour.
Vancouver's Pat Lok has become a staple in the playlists of tastemakers and clubs worldwide — as the sole Canadian artist on legendary French label Kitsuné Musique and the first act signed to Pete Tong's new PTSongs. With a debut album already reaching over 4M streams across platforms and official remixes for Galantis or SG Lewis, this talented producer is ready to announce his upcoming EP to be released on Kitsuné Musique.
Party Pupils formed when MAX following a hot string of hits got together with RyanEXOE in 2016 to form Party Pupils as a party-starting, future-funk dance duo.
Says Pat: "I had been following PP on Twitter and saw they were talking about an A-Ha remix, so I reached out and sent them some piano ideas for it and that was how we connected." The adventure continued backstage, at the Electric Forest festival in Michigan, where both Pat Lok and Party Pupils were performing. That's where it hit it off. "They're based in LA so I went into the studio with Ryan one day and started playing out these chords, he put down some drums and very quickly we had a club jam! It very much captures the vibe and energy of our projects together."
All this energy is embodied in this exclusive collaboration: "From the Back" (feat. Dances With White Girls). "I've been playing the demos out in in Asia and the US and the response has been great," says Pat. "Getting Dances on the final version was the cherry on top."
This funky banger will definitely be the danceable anthem of their co-headline tour, crossing the United States this month.
Label and Artist Links:
www.maisonkitsune.com/mk/music/
www.patlokmusic.com