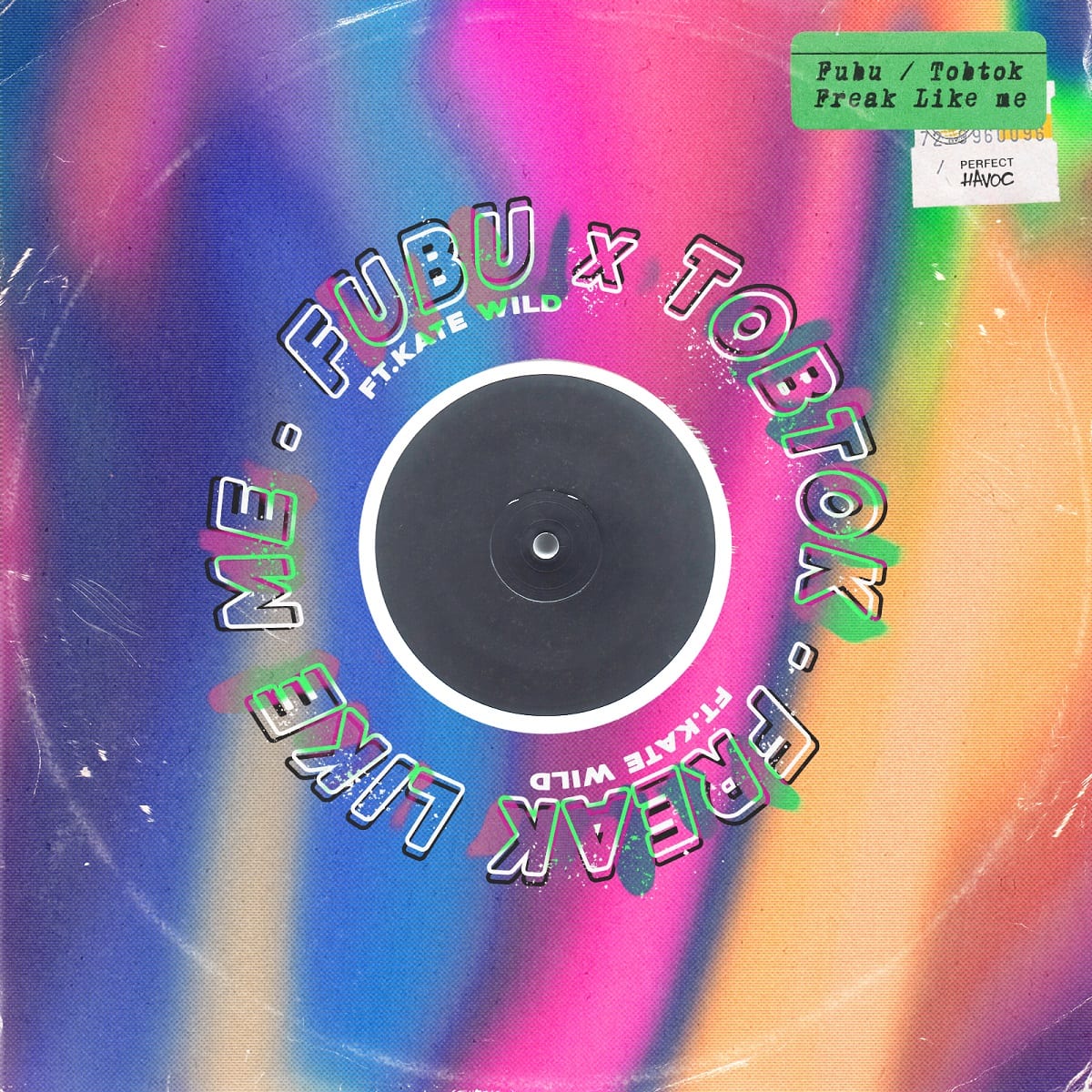 FUBU & Tobtok Rework 'Freak Like Me'
Sweden's next-gen house producer Tobtok continues his assault on dance music playlists everywhere, this time by teaming up with Dundee based DJ/Producer FUBU to release a shiny new version of 'Freak Like Me'.
The pair, who individually have had numerous spins on BBC R1 and Kiss FM with their heady house productions, deliver an up tempo, piano house rendition of Adina Howard's 1995 classic, fit for any modern dance floor, virtual or otherwise. It's brought to life by UK singer and songwriter Kate Wild whose vocal samples have appeared on countless records by Spinnin, Defected, Monstercat and more.
Their version has crashed into New Music Friday in the UK and Denmark, Friday Cratediggers, Beats of Tomorrow and Dance Covers on Spotify, plus Future Dance Hits on Apple Music.
Anyone old enough to remember (or with access to Wiki), will know the original Freak Like Me spent two weeks at #2 of the Billboard Top 100 chart and four weeks at #2 of the Billboard Hot R&B Singles chart, defining it as a future classic that would go on to be re-made, time and again.
Tobtok is all too familiar with the success of a clever rework of an all-time classic. He went double platinum in Australia with his version of 'Fast Car' and has gone on to generate over 300 million streams for his dance music productions online, DJ around the world at the likes of Ushuaia and Creamfields, and be in high demand as a remixer and producer for other artists.
There's a theme running here. FUBU has also enjoyed success with reworks, releasing a cover of 'Oh Ohh' in 2019, originally a hit with Lumidee as 'Never Leave You (Uh Oh)' 2003. Like his co-producer, things are only set to get bigger as he steps up his release schedule in 2020.
Freak Like Me lands on Tobok's management and label home of seven years, Perfect Havoc. This independent hailing out of Hoxton, London, and co-founded by Adam Griffin and Robert Davies, is quite the label of the moment. It now has over 200 million streams on Spotify, Apple and YouTube and a UK Top 10 and Top 5 under its belt, thanks to its signing of Joel Corry's 'Sorry and 'Lonely' respectively.
With the contemporary house edge given to Freak Like Me by producers, FUBU and Tobtok, it's looking like a new classic is in the making.
Follow FUBU
Follow Tobtok
Facebook / Instagram / Twitter
Follow Kate Wild
Facebook / Instagram / Twitter
Follow Perfect Havoc