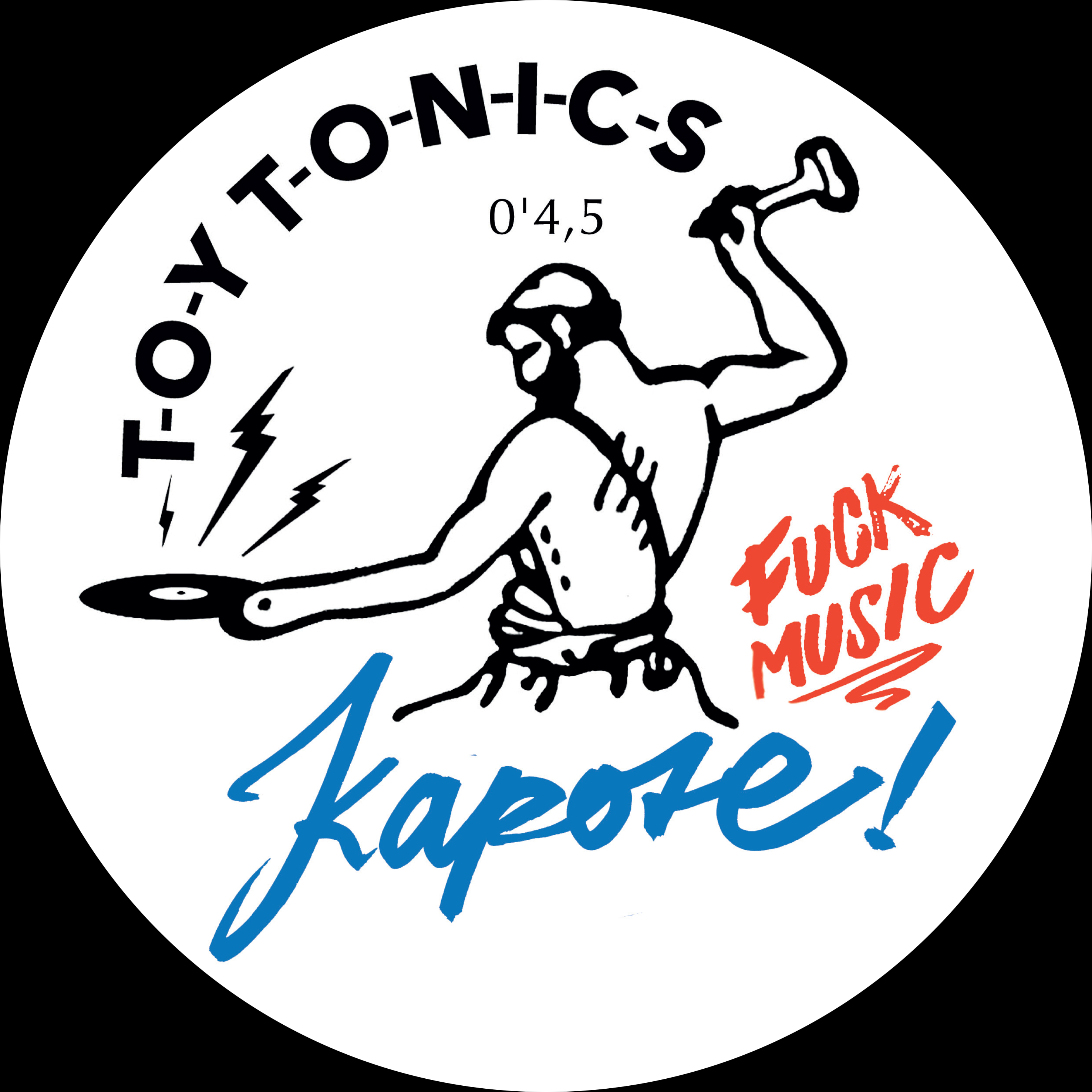 Kapote - Fuck Music
Toy Tonics welcome "our new favourite man" Kapote to the label for a hot new EP that comes backed with a remix from soul infused house champions Session Victim.
Kapote makes house music inspired by the golden 90s era, it touches on soul and comes richly marble with rare funk and filter house vibes. A fan of early Super Discount, of Detroit's Red Planet label and Paul Johnson, Kapote is well informed and that really shows in his great productions.
The compelling 'Fuck Music' kicks off with a carefree, deep rolling house groove that is littered with ambient noise from a house party. Jazzy chords and organic, thick bass flesh it out and the heart warming result is frankly irresistible. Session Victim, a German duo who have turned out plenty of hot 12"s and LPs on labels like Delusions of Grandeur, often with cool as you like samples stitched in throughout, then flip the track into a joyously uplifting affair with sunny chords, breezy grooves and nicely worn textures. If you aren't hugging the nearest person after these two openers, you must be dead inside.
Next up is the magical 'N1', an authentic and expertly funky bit of house with lots of bass guitar riffs, loose percussive hits and humid, spiralling pads. It is a track that builds and builds to a gorgeous peak, at which point a diva vocal and propulsive drums are sure to send dance floors into raptures. Lastly, 'Apreggio' is a cosmic brew of languid grooves, finger clicks, elastic synths and colourful keys that all dance around in light footed fashion. It is fluid and free from a rigid structure and as such is sure to make people wiggling from start to finish.
This is a brilliantly organic and authentic EP full of feel good vibes and good time grooves.
Tracklist:
1. Fuck Music
2. Fuck Music (Session Victim Remix)
3. N1
4. Arpeggio