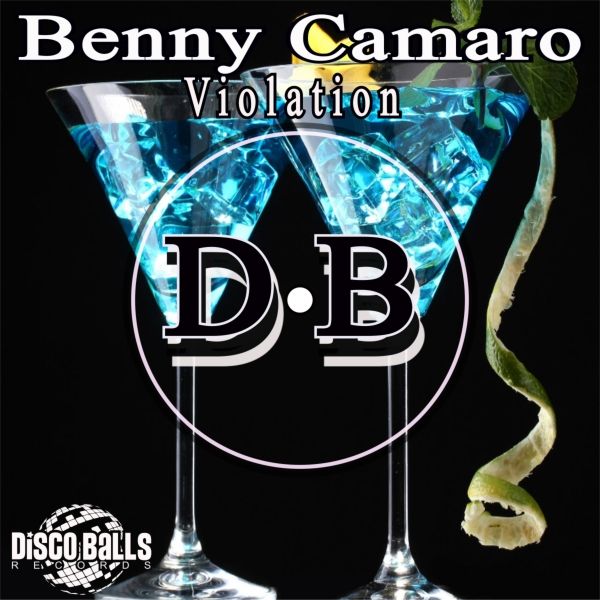 Benny Camaro - Violation
Benny Camaro is quickly becoming one of Italy's leading House music ambassadors, a primary exporter of his homeland's Dance flavours. Having recently put his signature on top-notch efforts like: 'Uh Yeah', 'Follow Me To Paradise', 'In that Mood Remix', 'I Still Wonder Why', 'All In My Mind Remix', 'Push It Back', 'Night Train', 'Voodoo Sax', 'Undimentional' and 'First Lady', he is now following up with another wonder by the name of 'Violation'. Out now on Traxsource, 'Violation' is certainly another heavyweight addition to Benny Camaro's growing catalogue.
Having been involved in the Dance music world for many years, Benny Camaro has managed to pile up massive support from renowned DJs and has also attracted the attention of A-list labels such as: Jango Music, Casa Rossa, IRMA Records, Kluster Records, 5howtime Records, Cablage Records, Paper Airplane Records, Tiger Records, Tactical Records, Big Mama House Records, Secundo Records, Bounce Recordings, Dubphonedzie Records, Jungle Tekk Recordings and Musica e Parole amongst others. Moreover, he's also added his recently established radio show 'Hot Wheels' to his long list of ongoing projects.
Infused with Benny Camaro's signature House tastes, 'Violation' is blessed with memorable melodies, harsh arrangements and bursting grooves. The darker, distorted tones in the drop meet the mellower, harmonious vocal rendition and subtle synth accompaniments to truly create a blasting contrast. Benny Camaro showcases his unique sonic palette, whilst taking full control over dynamic and energy levels to truly come up with a punchy House anthem.
Benny Camaro's latest banger 'Violation' is proudly being presented by Disco Balls Records. The Miami based imprint, has been in business since 2010 and has since offered some remarkable House, Soulful House and Funky House productions. Benny Camaro will now be joining Disco Balls' growing family amongst fast moving artists such as: Jerry Ropero, Space Roosters, Paul Gardiner, Jolene, Housego, Rick Marshall, Jerem A, Rob Savage, Red Rogue, Scott Mac and Baseek to name a few. 'Violation' is surely another feather in the cap for Benny Camaro and will be contributing towards ending 2015 in style for this stellar artist.