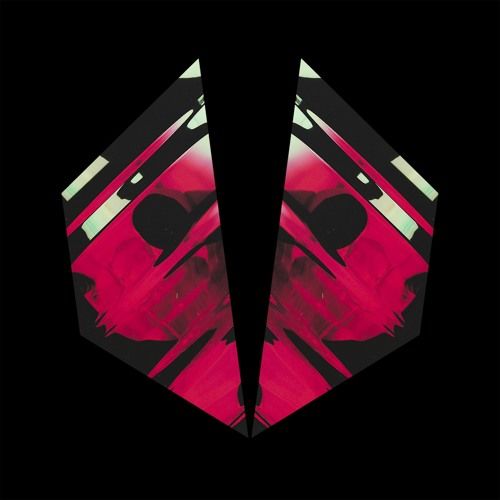 Infinity Ink - Full Capacity
'Full Capacity' is a wonky house bomb and a unique moment from the Infinity Ink duo of Ali Love and Luca Cazal. Mixed by long-term collaborator Mark Ralph (Years and Years, Hot Chip), the wonderfully weird 'Full Capacity' now comes with a suitably surreal video featuring a troupe of clubland's lovable rogues – bouncers – as you've never seen them before. The video has been directed by critically acclaimed Ben Reed, whose previous work includes promos for Blur, George Ezra, Joan As Police Woman and many others (http://www.benjaminreed.co.uk/).
Ben Reed comments:
"The song inspired all these images of bouncers, landscapes of bouncers, like imagine you wake up to find yourself in surgery being operated on by four bouncers, or its 200000BC and bouncers are stalking the forest for fish for your breakfast or it's your funeral and the pews are filled with weeping bouncers. The original script required 600 locations, so I imagined a community theatre made up solely of bouncers. Bouncers putting on plays, week in week out. I thought that would be a wonderful world and of course having received some local press for their performances then the band Infinity Ink would get in touch and ask them to make a play based on their track 'Full Capacity', and with me being a season ticket holder (and in the front row every week and selling rollmops and jellied eels during the intervals) they'd ask me to come and film the play which is what they did."
Infinity Ink's debut single 'Infinity' was a big success back in 2013, reaching 7m Spotify plays and 21m YouTube plays (Crosstown Rebels/FFRR). The London-based duo then went on to join Jamie Jones and Lee Foss in house-supergroup Hot Natured, touring the world off the back of the band's debut album 'Different Sides of the Sun'.
Luca and Ali are back in 2016 and focused once more on their Infinity Ink project with an album slated for later this year. The new Infinity Ink material swings between house, disco, and acid, but 'Full Capacity' is pretty out there. The lyrics and bassline have an almost rock n' roll feel to them and lyrically it's unique. As a duo who are no strangers to hit records, whether through Infinity Ink, Hot Natured or Ali's solo collaborations, 'Full Capacity' is a big contender to be the record that will help define the summer.
PLAYING LIVE:
Jul 16th Live @ Hype O Dream, Waregem, Belgium
Jul 24th Live @ Blue Marlin, Ibiza
Aug 6th DJ set @ Boom Boom Room, Kiev, Ukraine
Sept 14th Live @ Paradise, Ibiza
Oct 28th Live @ Klein, Istanbul, Turkey
Nov 25th Live @ The Wright Venue, Dublin, Ireland