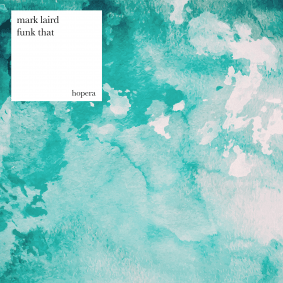 Mark Laird - Funk That EP
Ireland's Mark Laird joins Italian imprint Hopera Records this August with his 'Funk That' EP comprised of two groove-led house cuts.
Stream/embed 'Funk That' via YT here: https://www.youtube.com/watch?v=C9dP2YIgNRI&feature=youtu.be
Stream/embed 'Funk That' EP via SC here:https://soundcloud.com/mark_laird/sets/funk-that-ep
From the age of fifteen, Mark Laird has been playing clubs and shows around Ireland in venues like Sandinos, The Factory and a residency in Voodoo Venue. Dropping his debut release on Jelly Red, Laird continues to fly the flag for his country as a stellar producer and now joins Fabrizio Ulivieri's Hopera Records, following up records by Luksek & Jun Kamoda, Classonix, Last Nubian, Never Dull, and Hyas.
Kicking things off, 'Funk That' employs powerful, swinging drum rhythms, stereo delayed jazz chord stabs and reverberated whistling that resonates throughout the cut. It's a solid production that's generated over 450,000 listens already.
On the flip, 'Crazy Things' opts for a warmer sound with a thumping bass groove, funky cosmic synths and underpinning disco influenced guitar strums as repetitive hypnotic vocals unfold to deliver a well refined finish to the package.
*Hopera Records is distributed by Lobster Theremin
Mark Laird 'Funk That' EP drops on Hopera Records on 10th August 2018.
https://www.facebook.com/marklairdmusic/
https://soundcloud.com/mark_laird
https://www.facebook.com/hoperarecords/
https://soundcloud.com/hoperarecords
Tracklist:
1. Funk That
2. Crazy Things