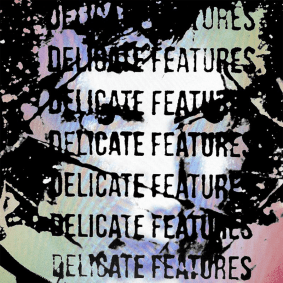 Delicate Features - Pure
St. Petersburg duo Delicate Features serve up the next release on Freeride Millenium, turning out five hyper-emotional tracks that make a lasting impact and come with brilliant artwork by Daniel Rajcsanyi.
Delicate Features was formed in Saint Petersburg, Russia in 2012 and is made up of composer Pavel Diakov and singer Radmila Nikogosian. They have put out three albums of abstract, ambient, downtempo and leftfield sounds that are mesmerising and always original. The tracks for this new EP were written between 2015 and 2018 and are united by "the melancholy of time which runs and never comes back." The pair see their music as poetry and say most of these pieces were inspired by Russian poet Vasily Filippov, who spent much of his life in a mental health hospital. As such they are superbly reflective and inward affairs about loneliness and "the melancholy of departure. The inevitability of parting."
Enthralling opener 'Attached' is a sea of pads and synths, cosmic details and gentle drums that suspend you in mid air. Utterly thought provoking and fully formed, it's followed up by the more propulsive 'The Sun Moves So Fast,' with exquisite synths and a carefree vibe that carries you away on a dream. It's a track to truly get lost in whilst the masterfully moody ambient piece 'Decimal' is the same. It has distant vocal cries drifting in and out and is a cinematic landscape that has you gazing into the distance as a barely-there, down-low rhythm slowly propels you forwards and upwards.
Standout 'Moonlight Disco' has long-legged, slow motion drums sinking you into a deep-cut and starry-eyed groove. Drenched in echo, the whole thing feels grandiose and epic, with sweeping pads adding to the all-consuming scale of the track as it floods your heart with feeling. Last of all, the beautiful 'Hopes' is a celestial ambient offering subtly packed with optimism. Bright lines shine out of the heavens, with soft focus keys and a swelling sense of hope rising throughout.
This EP will be followed by another 12" from this pair in early 2019 and is a standout offering that proves that they have a real mastery of mood and atmosphere
Tracklist:
1. Attached
2. The Sun Moves So Fast
3. Decimal
4. Moonlight Disco
5. Hopes