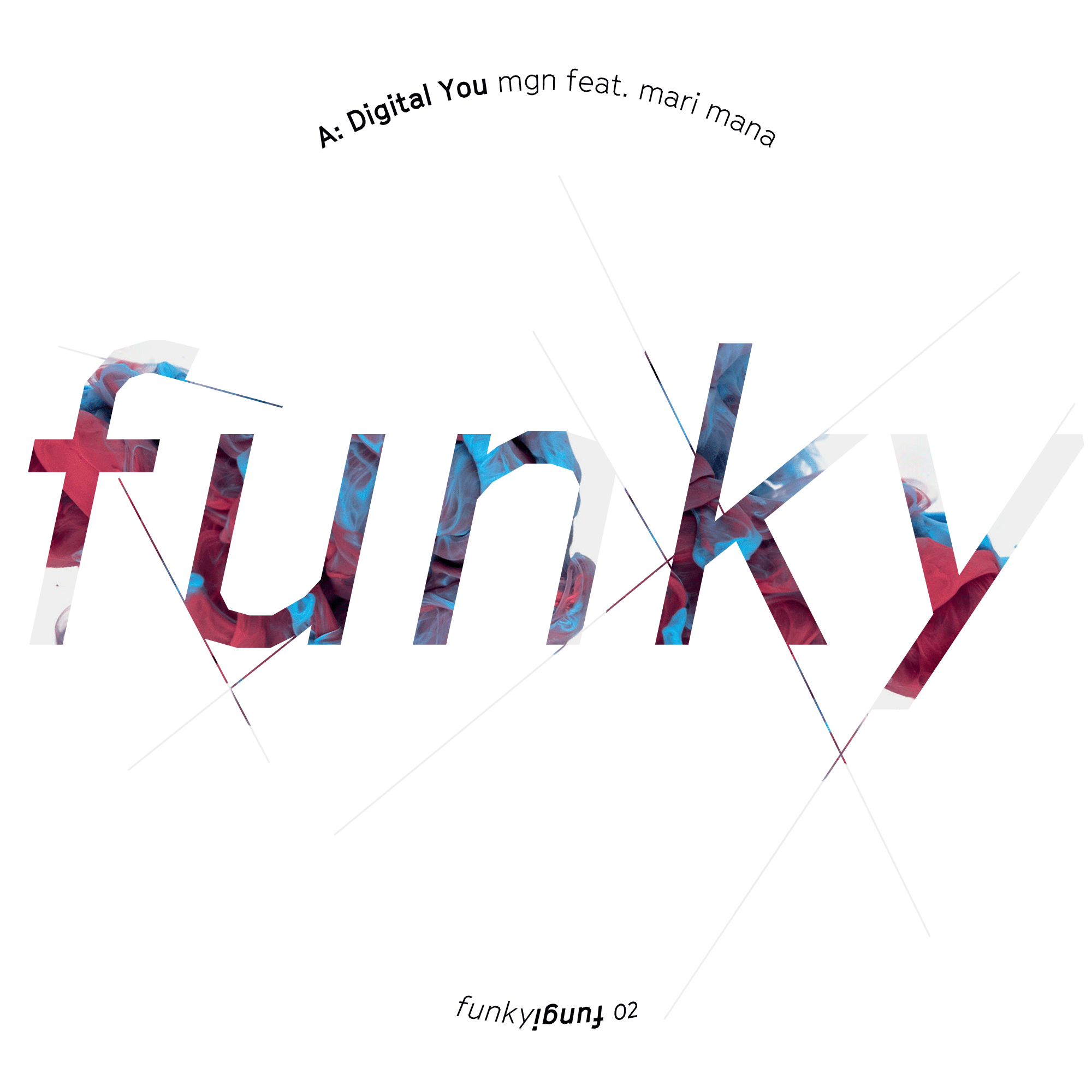 TSB, Mopiman, Digital You feat. Mari Man - Funky Fungi 002
This August will see Berlin's Funky Fungi imprint return with its second release, featuring Mo Stern, Sound System designer for Club Der Visionaere, Hoppetosse, and Hard Wax Berlin, with a number of different projects, plus a remix from label founder Georg Stuby.
Mo Stern is a Berlin based producer, composer and sound engineer and one of the producers behind Mopiman, Digital you and TSB. Notably known for work with Mop Mop and Mark Ernestus' Ndagga Rhythm Force he has developed custom-made sound-systems for Club der Visionäre, Hoppetosse, HRD-Bar and Hard Wax. More than 10 Years ago Mo started producing material with the singer and songwriter Mari Mana and together with Alex Trebo he built up the club-orientated project TSB. Here we see the merging of all of the aforementioned to become a unified front across this new three track-package.
Taking the lead on the package is Digtial You feat. Mari Mana's 'MGN', a ten minute soul-infused cut fuelled by loosely flowing organic percussion, warm synth pads and Rhodes chords whilst Mari Mana's hypnotic vocal stylings ebb and flow throughout the groove. Following is Mopiman's 'Return Of The Psycho VIP' which lays down bumpy off-kilter drums, grinding synthesizer whirrs and rumbling sub bass tones at the heart of the composition.
Georg Stuby's rework of TSB 'Crush' then closes the package via swinging rhythms and sweeping sub bass swells alongside ethereal synth pads and melodious string plucks to create a smooth and understated closing for the record.
The 'Funky Fungi 002' package is out 16th August as a vinyl only release.
Tracklist:
Digital You feat Mari Mana – MGN
Mopiman – Return Of The Psycho VIP
TSB – Crush (Georg Stuby Remix)