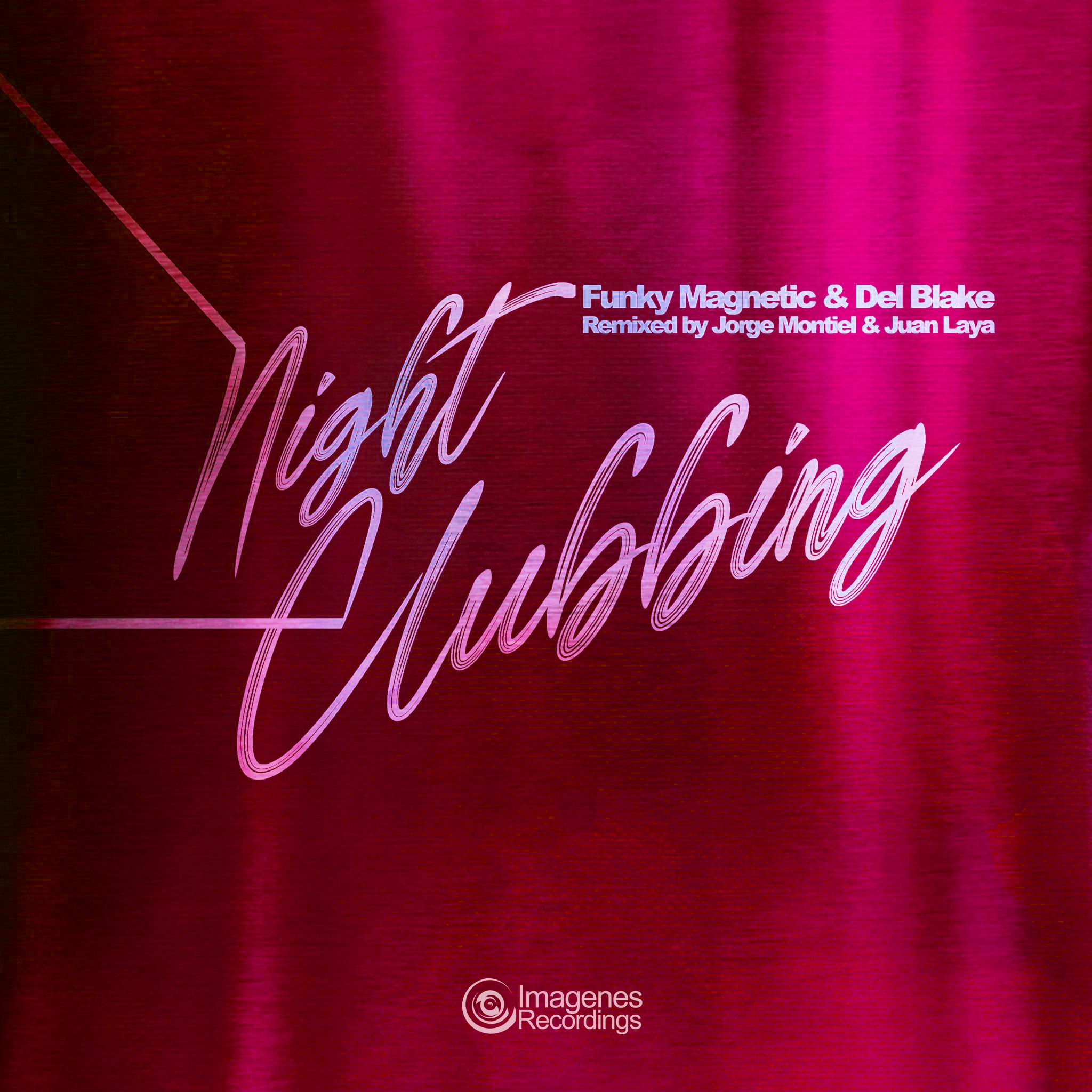 Funky Magnetic & Del Blake Release "Nightclubbing" (Imagenes Recordings)
"Nightclubbing" 
Funky Magnetic & Del Blake 
Remixes by Jorge Montiel & Juan Laya
"Isn't it wild?"
This fearless ode to going out and known by most for its Iggy Pop original featured in the movie "Trainspotting" is re-imagined by producers Juan Laya & Jorge Montiel under their parallel alias Funky Magnetic. Collaborating with London's super soul brother, guitarist & singer, Del Blake, the Funky Magnetic versions keep it raw with low slung funk and electronic swagger. These atomic versions cross over an entire spectrum of "Nightclubbing" moods and genres.
The Italo Remix really goes for it with its minimal raw electronic groove, stripped back synths and edgy taut backdrop peppered with low slung guitar funk that smoulders with dance floor heat. Super charged, it's early synth energy has oodles of swag and is a great intro for those coming to this classic for the first time.l conquering. The Remix is a more charged electronic workout laced with a heavy funk grooves and jittery keyboard stabs that mesmerise with its spacey dance floor attitude. And rolling it out in a more 80's infused looser funk fusion style is the Neo Funk Remix with it's boop boop boop sounds and get down guitar groove that strips things down to feature Del's distinctive rapped verse.
Having worked together on the best-selling "Disco Cake EP" and "Got This Feeling", "Nightclubbing" is the third single collaboration from Funky Magnetic and Del Blake. Imagines Recordings, helmed by Juan Laya & Jorge Montiel aka Funky Magnetic and Los Charlys Orchestra, enjoyed their biggest year to date in 2022 as the Atjazz Remix of "Amazonas" top the Traxsource charts and key supporters like Lakuti, Gilles Peterson, Louie Vega, Pete Tong and Dave Lee championed their music.
With over 130 releases on their Imagenes label over the last decade, Juan & Jorge's impressive musical catalogue includes projects and collabs with UK soul icon, Omar, the Andre Espeut Quintet, as well as their joint releases Boogie Magic and The Boogie Man. Building their reputation on classic cuts such as 'All Around The World', 'Everlasting Love' & 'Sunshine', Juan and Jorge's A List supporters include Radio 1's Pete Tong, BBC 6's Gilles Peterson, Louie Vega, Lakuti and Craig Charles' as well as Jazz FM. Their latin-infused grooves can be found on best-selling compilations including 2020's 'Cafe Del Mar' edition, Defected Records, Expansions  and Universal with esteemed producers John Morales, Dave Lee, Dimitri From Paris, Atjazz, Opolopo and Jose Padilla (RIP) delivering wonderful remixes.
One of London's most effusive champions of latin-infused music Jorge Montiel has just started a new DJ residency at The Maine in Mayfair bi-monthly on Saturdays alongside his residencies at El Pastor in Soho and Kings Cross locations. He has just returned from DJ-ing at a Beach Club in the Maldives as well as  a new club residency in Hong Kong. Jorge is also a longstanding Resident DJ of the Barrio bars in Brixton, Soho and Shoreditch.
Credits:
Del Blake – Vocals & Guitar
Milt Mavrakakis – Keys and synths
George Malamas – Bass
JP Sancho – Drums & additional synths
Jorge Montiel – Programming
Produced by Juan Laya & Jorge Montiel
https://www.instagram.com/imagenes_recordings/