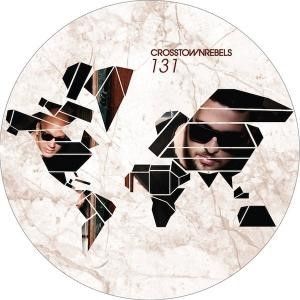 Fur Coat – U Turn EP
Venezuelan wonder producers Fur Coat step up for a triumphant return to their spiritual home of Crosstown Rebels armed with a solid stack of weapons to vamp up the dancefloor. Showcasing the duo's most thoughtful and restrained material to date, the 'U Turn EP' is a deep and moody tour de force, technically on point and awash with hypnotic bleeps, dramatic tension and shards of vintage techno. All 4 cuts have been consistently hammered by Damian Lazarus of late and 'U Turn' has been a staple in the sets of the mighty Tale Of us for 4 months, debuting at Time Warp in Mannheim to heated speculation. Stylistically more heads down with not a hint of vocal, these are darkroom killers with the artistic essence of Fur Coat in tact.
"It's very rare during a set that I have the choice of four absolute killer tracks from a forthcoming release and can't decide which one is the best to play, so I play them all. This is one of those times."
– Damian Lazarus
BACKGROUND
Fur Coat is one of the most hard-working and passionate duos in the business. On an endless quest for an original groove, irresistible hook and utmost production quality, their wildly successful releases for the likes of Hot Creations, Bpitch Control and of course Crosstown Rebels has ensured that the duo a weighty touring schedule and loyal following. Unearthed and championed by original Rebel Damian Lazarus, the duo released their impressive debut album 'Mind Over Matter' in 2012 on Crosstown Rebels
Since the album dropped, the pair have been called upon to sprinkle the unmistakable Fur Coat magic to reworks of legends such as Timo Maas & Robert Owens as well as hot newcomers Kidnap Kid & Joy Wellboy. April 2014 saw another landmark as the guys released their first original material since Mind Over Matter. ´Theres No Time EP´ came out on the much hyped Hot Creations imprint from Jamie Jones & Lee Foss and is still getting hammered by some of the biggest players in the game today. Hot on its heels came ´The Right Move EP´ for Ellen Allien´s legendary Berlin imprint Bpitch Control, and featured the vocal talents of Jaw from DOP, again cementing Fur Coat's name at the top of the industry.