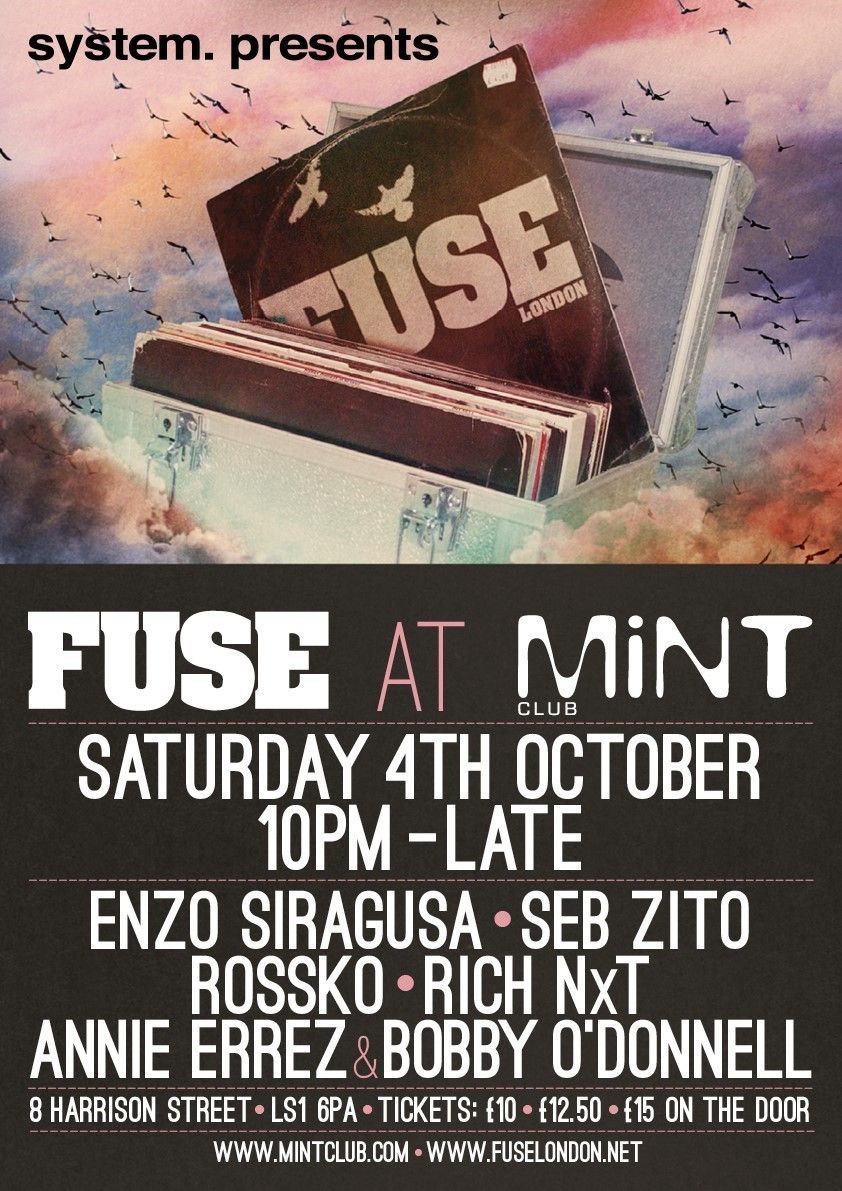 FUSE at Mint Club Leeds
FUSE segues into Autumn with another UK showcase in yet another electronic music stronghold, debuting in Leeds. Teaming with System on 4th October, FUSE will touch down at Mint Club brining some of the magic from another fine season in Ibiza back to the north of the UK. Representing FUSE will be head honcho Enzo Siragusa alongside Seb Zito, Rossko and Rich NxT. They will be joined on the night by System stalwarts Annie Errez and Bobby O'Donnell.

Since its inception in 2008, FUSE has established itself as a London institution and a major player on the international clubbing circuit, hosting over 300 successful events across Europe and around the world whilst also launching two critically acclaimed record labels.
The philosophy of FUSE is simple: to stand out from the crowd by hosting exceptionally high-quality raves, built around superior-technical standards of sound design, and a close-knit core of residents. FUSE ensures line-ups are always well programmed and resonate with the distinctive FUSE sound.

Having recently celebrated it's sixth birthday System has been a key feature in Leeds' continued success as a place for nurturing and developing electronic music talent. Past Guests include Sven Vath, Richie Hawtin, Ricardo Villalobos, Marco Carola, Loco Dice, Luciano, Dixon, Jeff Mills, Martin Buttrich, Steve Bug, Raresh, Guti and tINI to name a few, and now Enzo and FUSE are set to bring their distinctive brand of clubbing to the city.