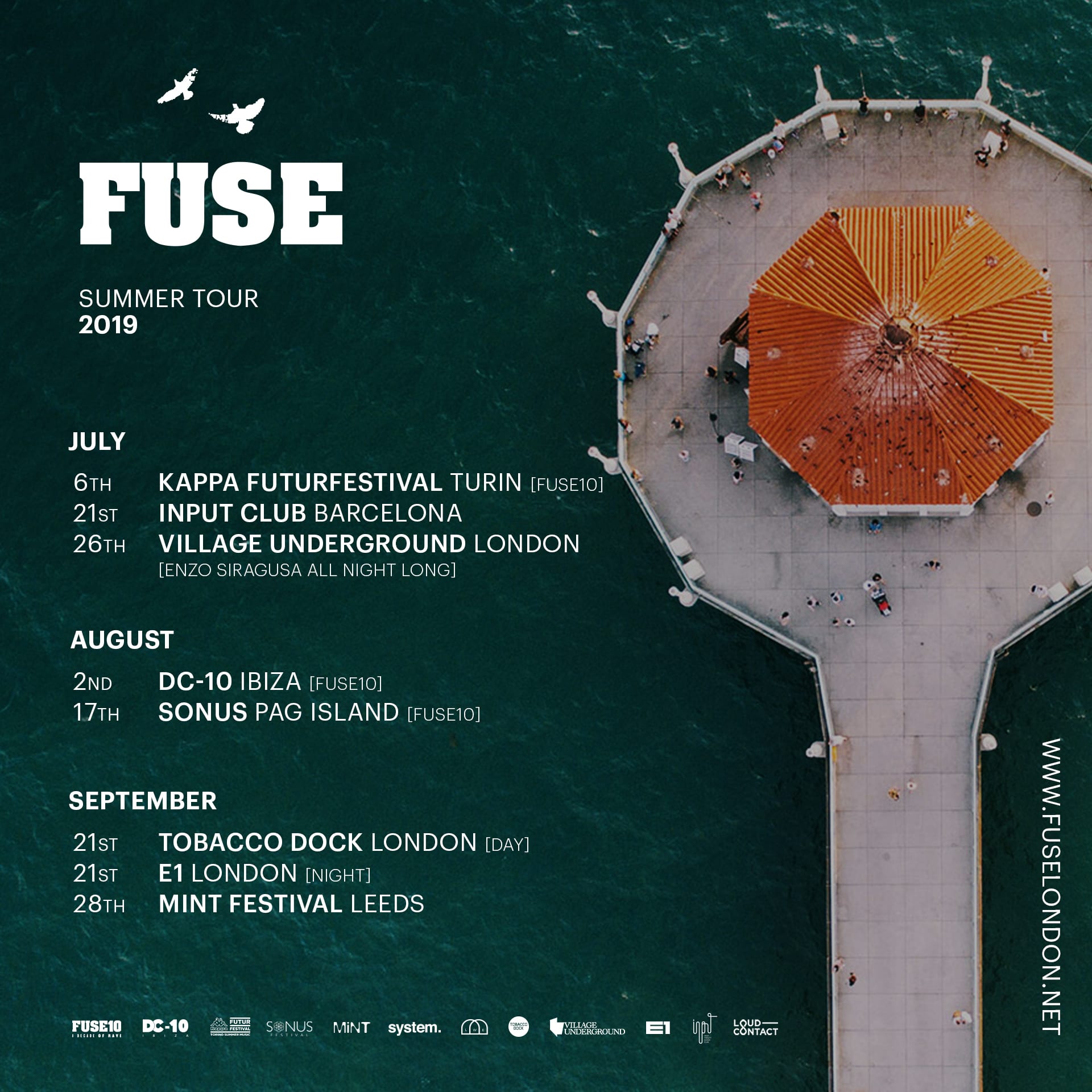 Fuse Summer Tour: DC10 (Radio 1 Weekend), Off-week, Tobacco Dock + More
In celebration of their 10th anniversary, FUSE embarks on an extensive Summer Tour taking the London brand to the best European festival & clubs.
From July through to September, Enzo Siragusa & co will showcase the iconic FUSE sound at Kappa Futur in Turin, Sonus in Croatia & Mint Festival in Leeds, as well as returning to the dancefloor to perform iconic shows at DC-10 and Off-Week Barcelona.
FUSE will also return to London for Enzo All Night Long at Village Underground on Friday 26th July, as well as returning to Tobacco Dock to host the terrace, alongside Cuttin' Headz, FUSE will takeover E1 for the first time ever.
For more info: