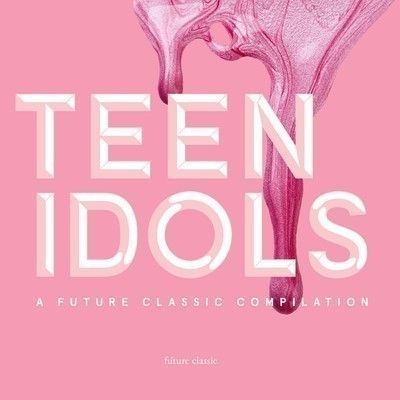 Future Classic – Teen Idols
2014 has been a great year for Sydney's independent imprint Future Classic, and they are celebrating with the announce of Teen Idols: a Future Classic Compilation. Combining 12 of their favourite tracks from the past 12 months with new music from a couple of label stalwarts, Teen Idols will be released on December 19. It is available for pre-order now with Touch Sensitive's title track "Teen Idols" available for instant download.

It has been a year of firsts – the first female management signing in George Maple, Basenji's first official release with "Heirloom", Flight Facilities' surprise debut album "Down To Earth", Seekae's first vocal record "The Worry", Flume, Flight Facilities and Jagwar Ma's first appearances at Coachella, Panama's first Northern Hemisphere tour. Chet Faker won five ARIAs for his #1 album, performed for the first time at the Awards – one of 120 shows to 95 000 fans this year in what is Australia's equivalent of BRIT Awards.

FC programmed a stage at St Jerome's Laneway Festival and threw a party for Vivid Festival at the iconic Sydney Opera House, showcased at SXSW and Bigsound in Brisbane. They toured new and old friends from abroad such as Cashmere Cat, Ryan Hemsworth, Chrome Sparks, Classixx, Little Dragon and Com Truise, and brought back Adult Disco.

Teen Idols provides a 12-track snapshot of all this, plus exclusive new tracks from 3 existing FC artists – 123Mrk, Hayden James and Touch Sensitive – and mysterious new artist KOA. Leading the charge is Future Classic talisman and one of the label's first signings; Michael Di Francesco, aka Touch Sensitive – making his "Teen Idols" single the only choice for the title track. And here is what the man himself has to say on his single:

"My cousin Michael Bartucciotto introduced me to lots of deep Doo Wop and I'm familiar with most of the Teen Idol stuff because my dad listens to it, so to me this track is about a little bit of the past in a current context. People have short attention spans these days and some pop hooks are only a couple of words (if that), so it's a bit of a nod to that world you could say. Not everyone can sing 4 part harmonies (including me) but anyone can do "Doo" or "Bap" and with technology the way it is now, anyone can be a star."

Other noteworthy mentions on the album include George Maple's "Talk Talk" which recently reached over 2 million plays on Soundcloud, new signing HWLS' EP cut "004" with Noah Breakfast, as well as the sole remix on the compilation by Norwegian wunderkind Lido, reworking Flight Facilities' stunning "Two Bodies" track featuring compatriot songstress Emma Louise.