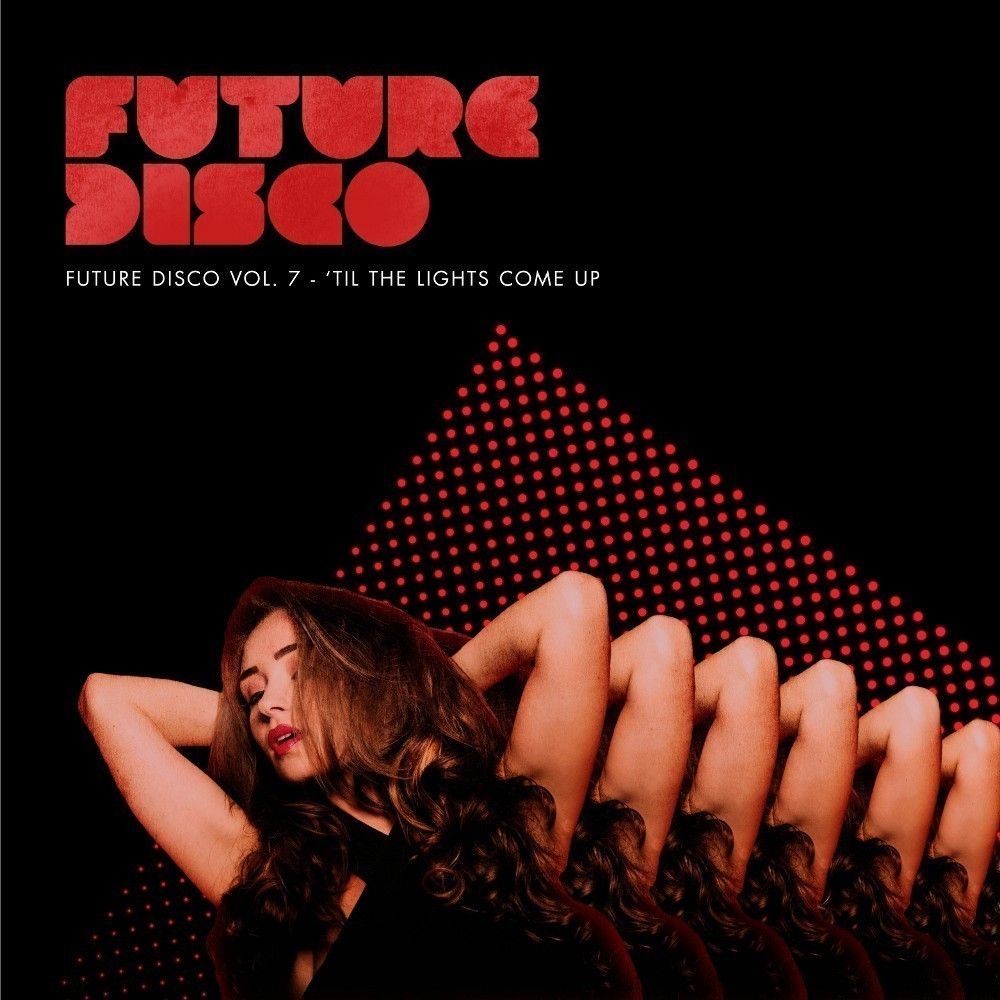 Future Disco Vol. 7
Too early to go home, too late to stay still… The award-winning Future Disco series sets the tone for 2014 with their seventh instalment 'Til The Lights Come Up'. After a successful third summer residency in conjunction with Carl Cox at Space in Ibiza, Future Disco's Sean Brosnan delivers a seventeen track compendium that pays tribute to those that keep pace until the end of the night. A true revival of that magical time in the early hours when the senses are on edge and emotions run high, visiting the timeless space when the DJ keeps you moving until the lights come up.
As ever, Future Disco provides foresight into the artists that are stirring things up and tracks set to dominate dancefloors, while creating an enchanted aural expedition that yearns to be revisited time and again. 'Til The Lights Come Up' reintroduces old heroes (the collaborative forces of Cajmere & Sonny Wharton set an early pace), explores new musical forces (check Psychemajik, Lucas and Ejeca), and is unafraid to make obscure choices (try DJ Koze's remix of Mount Kimbie). Overloaded with exclusive edits, Future Disco exposes music that demands to be taken seriously.
BACKGROUND
Future Disco has previously gained awards such as iTunes electronic album of the year and continually breaks new artists that go on to dominate the global dance music scene including the No 1 record from Storm Queen (featured four years ago), as well as classics from Tensnake, Miguel Campbell, Maxxi Soundsystem, The Revenge and Crazy P.
Also a series of worldwide events and holding a four month Ibiza residency on Tuesdays at Space, the Future Disco formula symbolises quality and upfront dancefloor tracks that are as accessible and admired in Singapore as they are in Amsterdam and Oslo.
Each episode of Future Disco masters a fresh perspective on house and disco, with the seventh episode focusing on the magic and mystery of the early hours. Through an astute choice of unreleased cuts and classic tracks, it spotlights diverse artists from near and far, that are familiar (Crazy P, Axel Boman and the delicate closing moments from Tale Of Us & Clockwork) but equally unknown (James Fox and Templehof). Future Disco 7 takes another voyage through our collective musical senses and comes out bleary eyed.