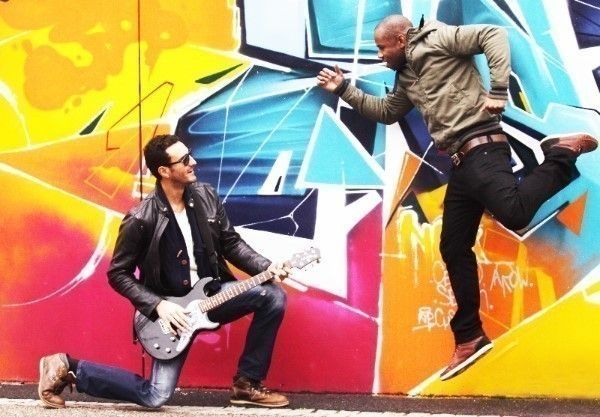 FUZZTRONIKS ANNOUNCE FIRST EVER US PERFORMANCE AT PROMO ONLY CONFERENCE
Kaleidosphere Recordings is continuing their relentless winning streak with the announcement today that their dance pop duo Fuzztroniks will perform at the 7th Annual Summer Sessions hosted by Promo Only on August 11th in Atlantic City.
The duo caused quite a bit of excitement within the dance and pop industry after teasing the public with some absolutely killer tracks that they posted to Soundcloud. Even the French equivalent the the Grammys went after their music. A very good sign of their talent and quality of music!

People are talking about Fuzztroniks and here's what they're saying;
"Fuzztroniks have that perfect melding of pop sensibilities and feel-good lyrics anchored by thrilling dance beats and basslines."
"They are hit-makers, no doubt about it."
"Their music is beguiling in it's fun fresh simplicity, with irreverent, effervescent songs you'll be singing along to whenever you get the chance!"
The group formed in early 2013 and quickly penned several pop dance crossover songs (Rock This Party, Bad Girl & Get Wild). Singer Szpencer and producer Rubens knew instantly that they had something very special together.
"It was so easy to work and write with Rubens" said Szpencer in a recent interview, 'he plays so many instruments and understand melody in ways that straight electronic music producers may not." "We just have a creative force and flow when we write." added Rubens. "Szpencer can lay down vocals that just work immediately, and that energy and talent is rare to find!"
Rock This Party is the first Fuzztronik's single released, and it is primed to dominate radio and video spaces in the coming weeks.
Fuzztroniks will debut Rock This Party and their unreleased BOMB of song Bad Girl, LIVE at the upcoming Promo Only conference when they perform as part of a dedicated artist showcase. This will be the first ever Fuzztronik's performance in the US and the industry has been buzzing about finally being able to see the duo in action since their showcase was announced earlier this week