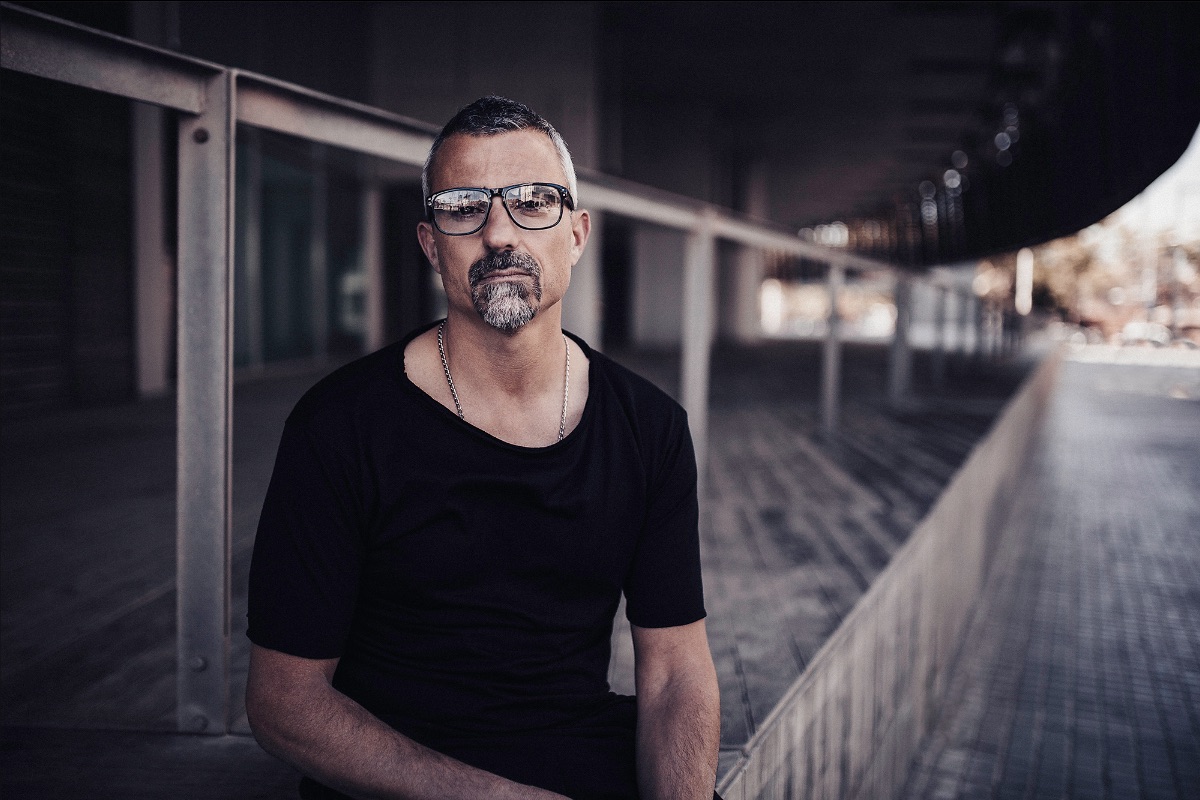 Gaetano Parisio Unveils First Iteration Of Remastered Conform Records Discography
Following a 15 year hiatus from publishing, one of techno's most historically important imprints, Conform Records, made an emphatic resurgence in 2020, renewing its momentous presence on the dance music landscape with its 
Conform Re-Touched Series
. Now, the celebrated Neapolitan techno house is revisiting its storied discography by sharing new masters of timeless club favorites, released in digital format for the first time ever since their original DAT distribution. Including 1997-2000 releases from label head 
Gaetano Parisio
, 
Gaetek
, 
Marco Carola
, 
Davide Squillace
, 
C&G Southsystem
, 
Innersound
, 
QMen
 and 
Stenny Franssen
, 
"Conform's 20th Century Catalogue"
 is available for purchase now via the
Conform Records website
and Bandcamp page.
"Conform's 20th Century Catalogue" gives the label's releases from 1997 to 2000 new life through fresh digital updates of the original DAT masters on tape. Permeating its 38 tracks across 11 releases, an overall sense of raw passion and unbridled creativity sweeps is omnipresent. Parisio and his cohorts actively sought to buck the current trends, moving away from the mechanised format of late '90s techno through their artistic vibrancy and unique flair. In darkened, sweaty rooms, the releases across the pre-2000 catalogue feel somehow meditative, presenting a sound you can immerse yourself within fully. As branches of techno become more and more mainstream, it is essential for modern fans to understand the roots and key formative years of the genre, as these chartered releases represent some of the most cardinal cuts in techno's rich history.
As Italian techno was finding its footing in the early years, Conform Records, founded by Gaetano Parisio in 1997, was leading the charge from their homebase in Napoli. Consistently breaking ground with previously unheard sounds and inspirations, Neapolitan techno quickly blossomed locally and internationally, putting the coastal Italian city on the global techno radar. Building a reputation as one of the most respected and influential imprints in the industry over the course of 8 years, Conform championed technical mastery and originality, representing the Neapolitan sound in all its untapped glory. Responsible for shaping dance music's very foundations and for bringing Italy's electronic music to the world stage, the label served the underground counterculture scene through a well-defined vision, offering quality music created with artistry in lieu of commercial purposes.
Disillusioned with the expansion of clinical conditioning within the market, Gaetano went underground, opting to remove commercial influences, social networks and the noise of industry greed in order to produce with purity of intention. On a path to educate the next generation of techno fans on the genre's early beginnings and to strip it of its now commercially-driven motive, Gaetano resumes his role as the godfather of Neapolitan techno after a 15 year hiatus with the revival of this indispensable collection of records, as he seeks to reestablish techno's founding purpose; to promote unbounded creativity, free expression and unity.
Conform's 20th Century Catalogue is available today via Bandcamp and the Conform Records shop. For those looking to purchase a copy of the compilation, Bandcamp serves as the cheapest option and will ensure that all artists involved receive the maximum revenue for their work – https://conformrecords.bandcamp.com
Conform 20th Century Catalogue
CNFR01 – Geatano Parisio – Gaetek EP [1997]
CNFR02 – Gaetek – Vesuvius EP [1998]
CNFR03 – C&G Southsystem – Dual EP [1998]
CNFR04 – Innersound – Out Cast [1998]
CNFR05 – Gaetek – Last Three Months [1998]
CNFR06 – Stenny Franssen – Between The Lines [1998]
CNFR07 – Gaetek – The Advanced Series Vol.1 [1999]
CNFR08 – Davide Squillace – Liquid Brain EP [1999]
CNFR09 – QMen – Elevate EP [1999]
CNFR010 – Gaetek – The Advanced Series Vol.2 [1999]
CNFR011 – Marco Carola & Gaetano Parisio – Coincidence [1999]