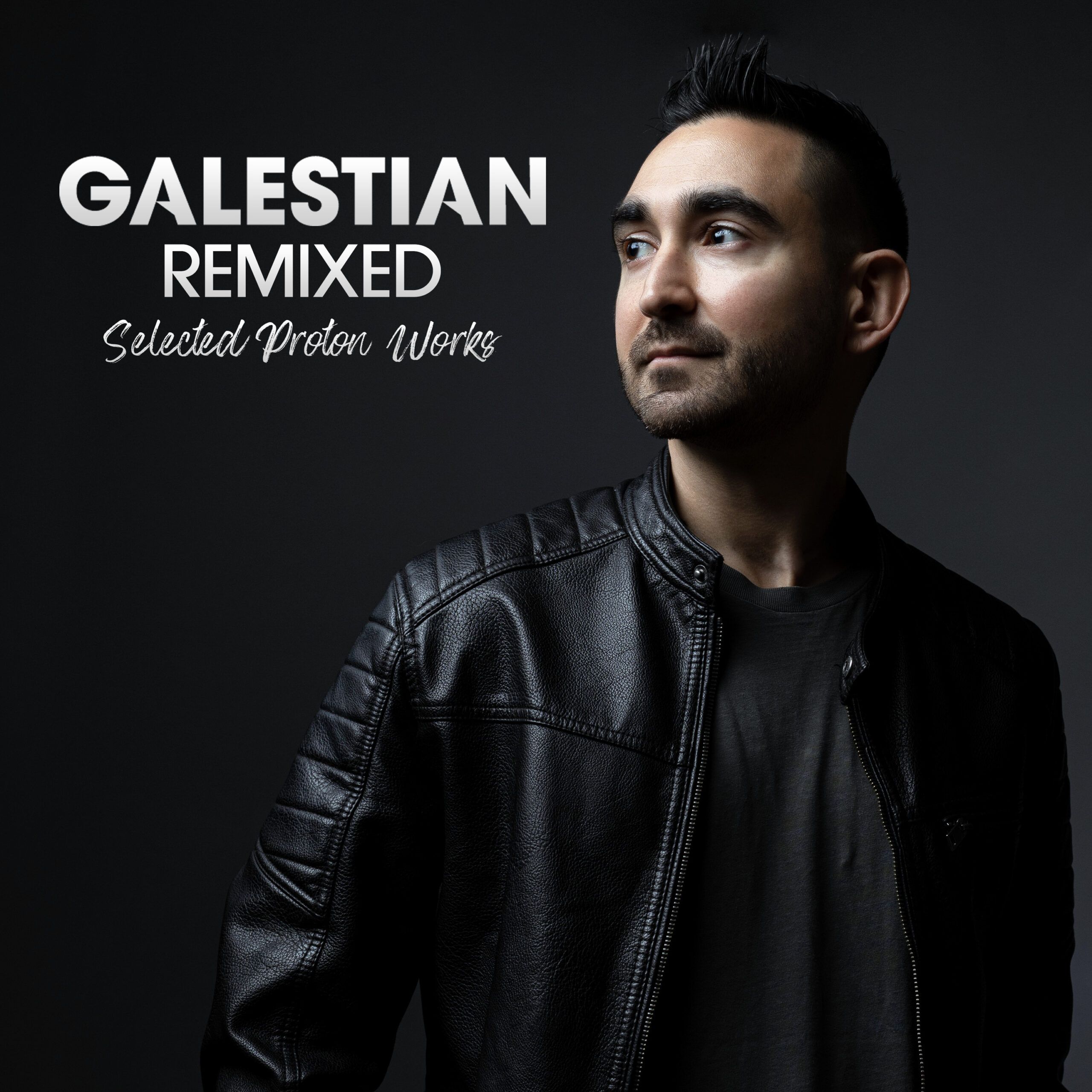 "Galestian Remixed" is a special ride, out now on Global Entry Recordings!
Progressive/melodic house and techno artist Galestian has released a special mix compilation on his Global Entry Recordings imprint, and what a treat it is. "Galestian Remixed" is a 6-track journey through remixes of his original music by some of the scene's brightest talents.
Galestian – who has previously collaborated with Grammy-nominated acts like Paul Oakenfold and Sebu from the American band Capital Cities – knows how to dance between multiple worlds, juggling collaborations with underground acts like Darin Epsilon while being remixed by Olivier Giacomotto, Matan Caspi and Fur Coat. He has released music on labels such as Toolroom, Desert Hearts Black, Ritter Butzke Records, ICONYC and Perfecto Black.
With travel to over 40 countries around the world, Galestian is a man with a unique story and upbringing. We're excited to hear what he has in store for us on this special compilation.
"Galestian Remixed: Selected Proton Works" is a celebration of remixed works for Galestian by notable artists in the international melodic house and techno/progressive house communities – who are signed to Proton's family of distributed record labels.
Remixers on this special compilation include Fur Coat, Olivier Giacomotto, Matan Caspi, Stefano Richetta, Fat Sushi, and Ian O' Donovan. Collaborators include Sebu of Capital Cities, Darin Epsilon, and Denitia.
A non-stop mixed version (DJ Mix) is available exclusively on Apple Music and Spotify, in addition to an unmixed version consisting of individual tracks for DJ stores.
This release is a joint effort between Galestian's Global Entry Recordings imprint and Desert Hearts Black, Click Records, and Perspectives Digital.
---
TRACKLIST:
Galestian & Darin Epsilon – RESET (Fur Coat Remix)
Galestian (ft. Sebu) – Hindsight (Olivier Giacomotto Extended Remix)
Galestian (ft. Denitia) – One (Matan Caspi Extended Retro Remix)
Galestian – Dreaming (Stefano Richetta Remix)
Galestian – Alles Klar (Ian O'Donovan Remix)
Galestian – Alles Klar (Fat Sushi Remix)
---
Download on Beatport (unmixed tracks):
https://www.beatport.com/release/galestian-remixed-selected-proton-works-unmixed/3696500
---
Stream on Spotify and Apple Music (DJ Mix):
https://hypeddit.com/galestian/remixed
---
Follow on Social Media:
GALESTIAN:
Website: galestianmusic.com
SoundCloud: soundcloud.com/galestianmusic
Instagram: instagram.com/galestianmusic
Twitter: twitter.com/galestianmusic
Facebook: facebook.com/galestianmusic
Beatport: beatport.com/artist/galestian/523071
Spotify: spoti.fi/2SsMyYi
GLOBAL ENTRY RECORDINGS:
Website: globalentryrecordings.com
SoundCloud: soundcloud.com/globalentryrecordings
Instagram: instagram.com/globalentryrecordings
Facebook: facebook.com/globalentryrecordings
Twitter: twitter.com/globalentryrec
Beatport: beatport.com/label/global-entry-recordings/94213
GLOBAL ENTRY RADIO SHOW & PODCAST – SUBSCRIBE FOR FREE:
Website: globalentryradio.com  
Apple Podcasts: apple.co/2DSZPlT
All other platforms: bit.ly/globalentrysubscribe