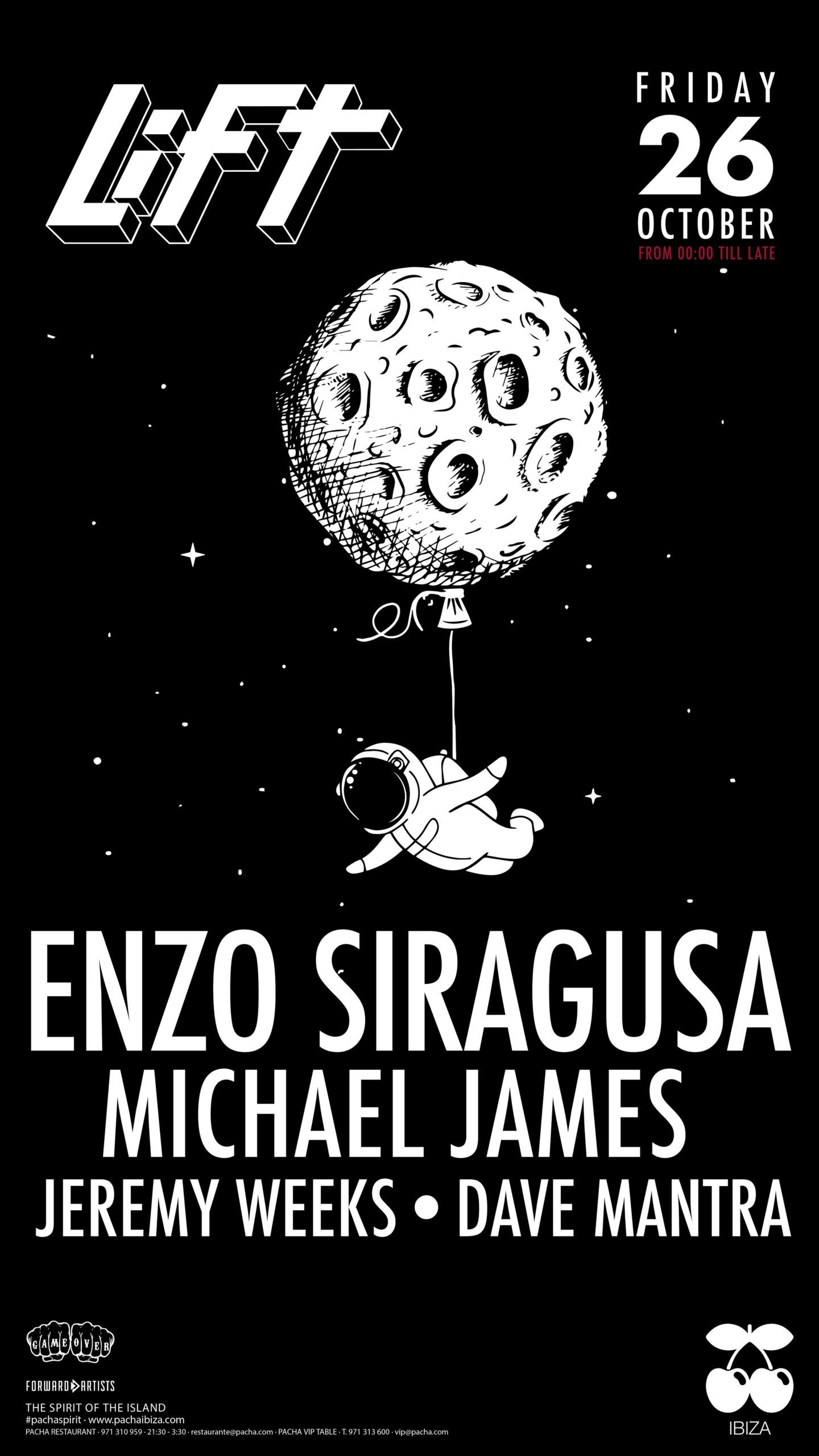 Game Over Present Lift hits Pacha Ibiza on Friday, 26th October
FRIDAY, 26th OF OCTOBER
ENZO SIRAGUSA
MICHAEL JAMES
JEREMY WEEKS * DAVE MANTRA



Our CHERRIEST WINTER can't stop to launch new don't miss dates for this warmest and wild winter. This last summer we meet for the first time GAME OVER team and the truth is that was amazing join forces with them so let's continue this creep relationship with them and here they are again… Game Over is back with their LiFT winter series of events at Pacha Ibiza.
After the success of last years parties LiFT is back bigger and stronger to help us party through the cold months on the island. Showcasing the best in International and local underground talent and as every family does invite some of their closest DJ friends to rock their parties Game Over presents LiFT kick on the 26th of October at the cherries land with a tasty line up of familiar faces and local heroes alike. FUSE head honcho Enzo Siragusa and man of the moment Michael James drop into town after their summer appearances for Game Over's ONE NIGHT STAND.
They will be joined by Game Over Residents Jeremy Weeks and rising star Dave Mantra.
The party never stops with our CHERRIEST WINTER… MORE PACHA THAN EVER!

TICKETS HERE

And stay tuned to the next dates of LiFt by Game Over at Pacha Ibiza:
Game Over present LiFt –> Saturday, 10th of November
Game Over present LiFt –> Saturday, 1st of December