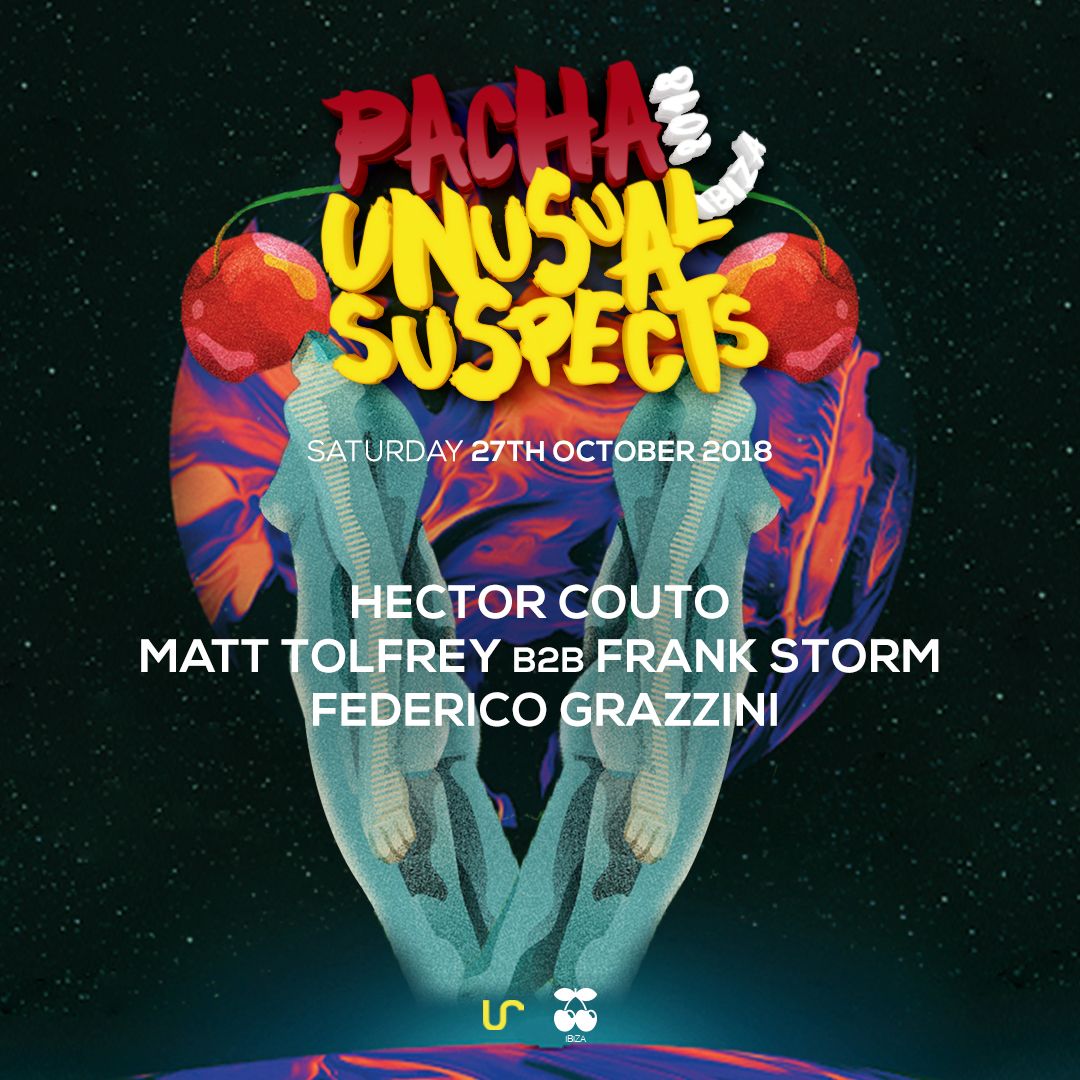 UNUSUAL SUSPECTS head to Pacha Ibiza later this month.
Winter is here! And from Pacha Ibiza we are more than happy to continue launching the events that will happen during our CHERRIEST WINTER. And here you have a nice one… so proud to join forces with UNUSUAL SUSPECTS.
Next Saturday, 27th of October they will land to the cherries land with a sublime line up with some artists super free to present their personal music choice. They will offer in this way high-quality music, without being influenced by commercial and standardisation that may be transmitted by big clubs. The great emotion that comes out, makes sharing feelings with the audience very much felt, making the US IBZ an incredible music experience.
UNUSUAL SUSPECTS
THE CHERRIEST WINTER
SATURDAY, 27th OF OCTOBER
HECTOR COUTO
MATT TOLFREY B2B FRANK STORM
FEDERICO GRAZZINI
www.pacha.com