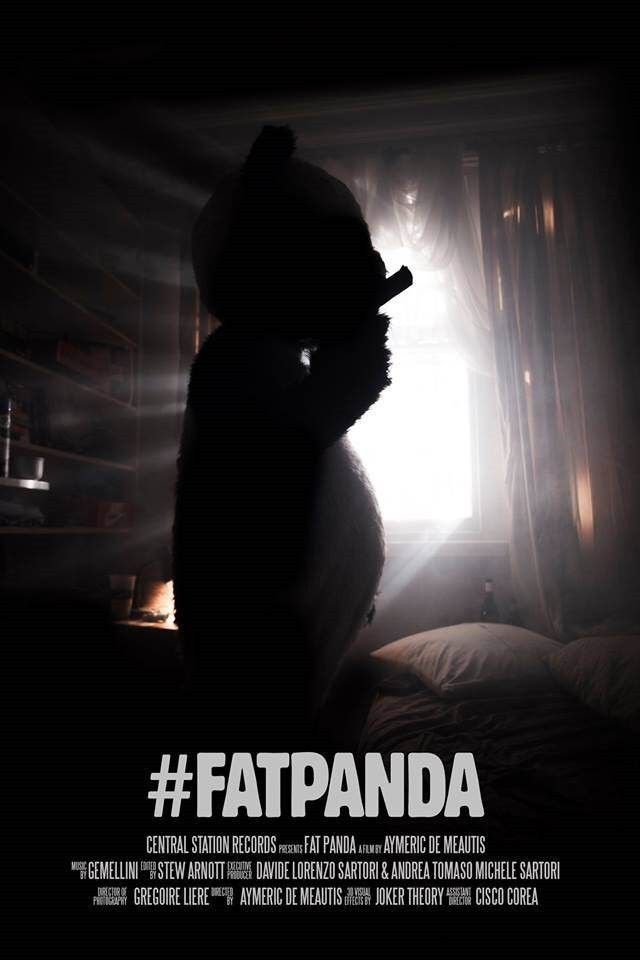 GEMELLINI – FAT PANDA
Australian twins Gemellini release their latest single 'Fat Panda' through Central Stations Records on July 14th, accompanied by the world of soft toys' answer to Bad Lieutenant.

If Quentin Tarantino ever decides to turn his gaze to stuffed animals, the video for 'Fat Panda' is potentially the end product. A far cry from the cuddly, friendly global view of these much-loved bamboo-chewing creatures, Gemellini immerses viewers in a NSFW environment where our protagonist – calling him a hero would be a stretch too far – enjoys a twisted, narcotic-fuelled rollercoaster ride through bongs, bubbling spoons of brown, fur-riddled jacking up and black and white organized street gang crime. Sounds dark? You're not wrong.

With the twins' bass-jerking, progressively climbing, chord-ridden production setting the backing track to proceedings, director Aymeric De Meautis of Australian film outfit Joker Theory takes us hand in hand as Fat Panda indulges in crack dens, heroin-chic painted ladies, seedy, stained surroundings and ultimately, though somehow not regrettably, his own particular demise.

Not so much furry as utterly f*cked-up, for fans of Sydney based twins Gemellini it's yet another step in the right direction as the brothers step up their assault on electronic charts the world over. With much more to come from the pair as 2014 rolls out, if 'Fat Panda' is in anyway indicative of their ultimate ambitions, may we politely suggest you take cover!