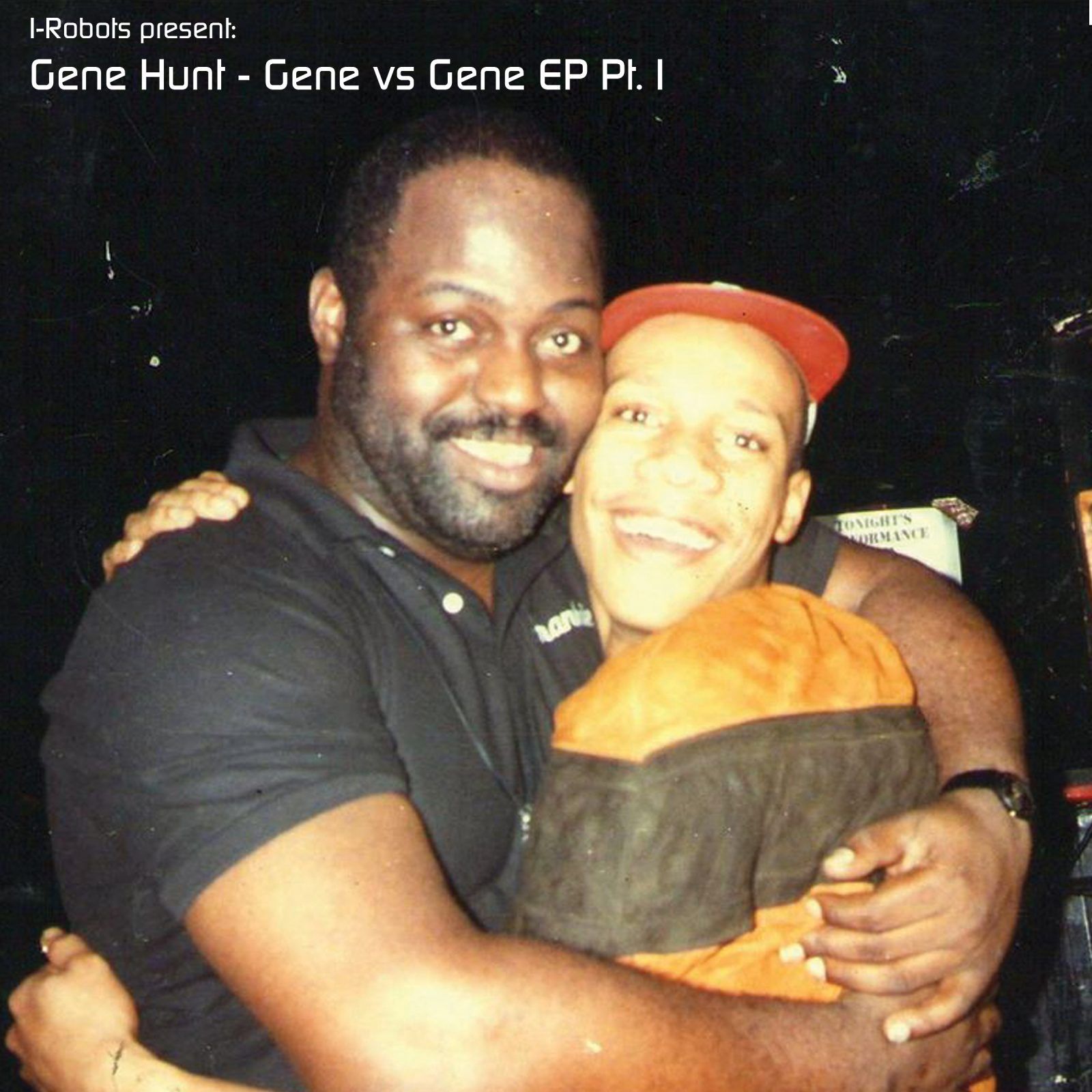 Gene Hunt – Gene vs Gene EP pt.1
Record Store Day 2015 will see a special release from Gene Hunt directed and selected by label boss I-Robots. The two track vinyl EP features unreleased material produced in the early years of the famed Chicago artist's career in the 80s and is dedicated to musical legend Frankie Knuckles who appears on the artwork in a rare picture with Gene Hunt from back in the day.
Gene has regularly produced and remixed for the label before now (including remixing Klein & M.B.O. 'Last Call' and on forthcoming I-Robots project 'Dirty Talk' ft. Donna McGhee) and has already assured his place in house history as a DJ headlining clubs like Warehouse and the Music Box as well as playing with the likes of Ron Hardy and Larry Heard. As a producer he has been on top of his game for three decades and has released on legendary imprints such Rush Hour, Svek, Djax and many more, so is a true house icon.
His first cut here, 'Drive Yourself Nuts' is a classic bit of Chicago jack with prickly percussive patterns staying busy on top of punchy drums. Wonky bass, physical grooves and coarse claps all make this one a standout banger for the peak of the night.
On the flip of this special package, 'Wildside D Dubb' is a slow building, mania inducing tune with a lead synth line slithering about over dusty metallic drums. Eventually some acid bleeds into the mix and pans all around, adding a sense of scale to this heady, freaky, dance floor smasher.
As ever, Opilec Music show others how it is done with this real and rare bit of true Chicago house history.