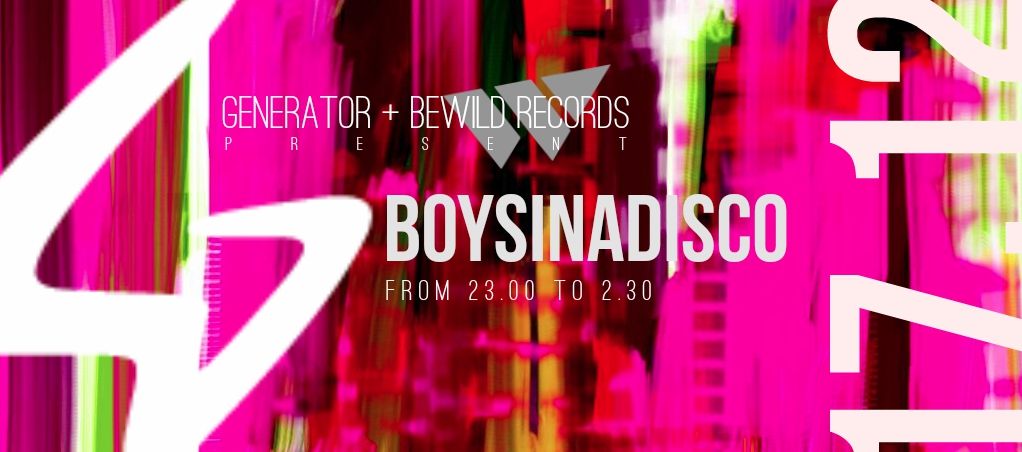 Generator Barcelona meet Bewild Records
Generator Barcelona continues a serie of events during December to offer a short selection of selectors and DJ's of the underground music scene.
On Saturday 17th if December the choice is the BeWild Records owners Boysinadisco who will cater a great selections of nudisco & house music tunes.
Their productions have been hitting the Beatport and Traxsource Top 100 Charts as their mixes reaching Top 100 Mixcloud House Music Charts since 2013.
https://beta.mixcloud.com/boysinadisco/
https://soundcloud.com/bewildrecords
https://soundcloud.com/boysinadisco