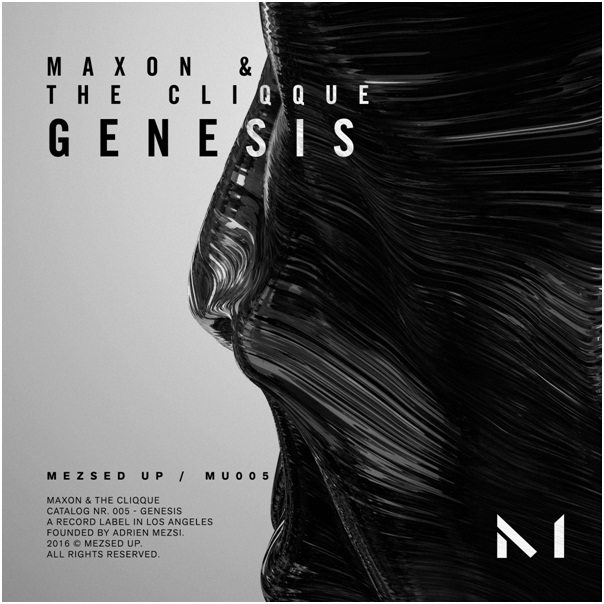 Maxon & The Cliqque - Genesis
Maxon is a name hot on everyone's lips in his native country of Germany, thanks to his energetic studio productions. Heavily influenced by his classical music education, film scoring and role models like: Steve Angello, Hans Zimmer and Jack Trammell, he started producing at a young age of 19 and is the artist behind impressive records including: 'Voltage', 'Tulum', 'Nemesis' and 'Tango', releasing on renowned labels including: Big & Dirty Records, Void Records and AVANT/GARDE. It comes as no surprise that A-List stars such as AN21, DubVision, Marcus Schossow, Merk & Kremont, Quintino, Delayers and Danny Avila, have been championing his work.
Fellow countrymen The Cliqque have also been causing huge noises in Germany. The DJ and producer pair are the masterminds behind hit singles like: 'Delta' and 'MATCH', gaining the backing from industry heavyweights including: Afrojack, Nicky Romero and twoloud, as well as supporting tastemakers Tiesto and Deniz Koyu in premier venues such as Bootshaus – monumental achievements for any calibre of DJ.
Taking time out of their busy schedules, Maxon and The Cliqque teamed up in the studio and the results do not disappoint. 'Genesis' was the result and this main room banger is sure to cause lots of waves in clubs and festivals worldwide. Full of euphoric synths, heavy beats and groovy bass-lines, 'Genesis' has everything you need to make a dance-floor or festival go crazy – perfect for any peak time DJ set.
Mezsed Up Records head honcho Adrien Mezsi jumped at the opportunity to sign 'Genesis' to his ever-expanding label. The release will see Maxon and The Cliqque join the label's exciting roster that includes artists such as: Noizy Mark, MAD2MAD, Dujak, Rayven & Valexx and Xaver, and it set to project them onto a fast road to the top of the Dance music ladder.
Available for Purchase
http://smarturl.it/MU005
Maxon Online
https://www.facebook.com/maxonofficial
https://twitter.com/Maxonofficial
https://soundcloud.com/maxon-official
The Cliqque Online
http://thecliqque.com
https://www.facebook.com/TheCliqque
http://www.twitter.com/thecliqque
https://soundcloud.com/thecliqque
https://www.instagram.com/thecliqque
Mezsed Up Records Online
http://www.mezsedup.net
http://www.facebook.com/mezsedup
http://www.twitter.com/mezsedup
http://soundcloud.com/mezsedup
http://youtube.com/user/mezseduptv
http://instagram.com/mezsedup