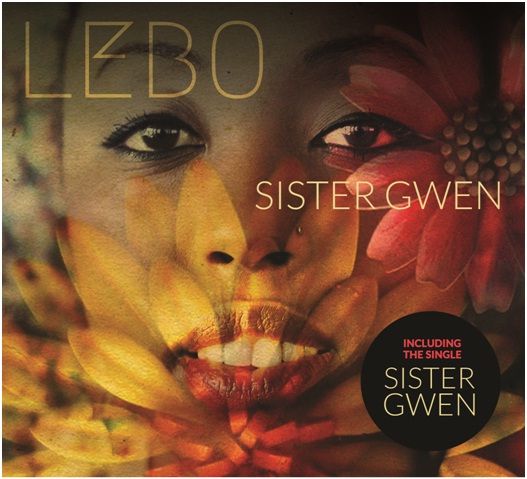 Lebo - Sister Gwen
Singing and music have always been an integral part of Hamburg based singer LEBO. Marked by a sense of optimism and change, the South African born artist grew up among a multitude of musical influences – from Roberta Flack and Sade blasting out of boom boxes, to her parents dancing to township music and American Jazz. With South Africa in crisis at the time and song being a common tool used for protest; it was no surprise that LEBO decided to pursue her musical passion.
After making a remarkable impression on her inspiring Norwegian music teacher at Rudolf Steiner School in Pretoria, a then 14 year old LEBO embarked on a classical music tour of Scandinavia, gaining her first experiences in the music industry. This led to LEBO packing up and moving to Hamburg, Germany, some years later and went on to perform with South African m'baqanga band Dube, before meeting and teaming up with Haze; the producer she had been looking for.
Marking Lebo's consistent ascension is her upcoming release by the name of 'Sister Gwen'. A five-track package plus bonus, LEBO's latest masterpiece will be hitting the shelves on the 26th of May, 2016 – presenting outstanding pieces like: 'Hope', 'Don't Wait Until Tomorrow', 'Pretty Thing', 'We Are The People' and the lead single 'Sister Gwen'. This outstanding EP is blessed with an array of funky grooves, deep bass-lines, ethnic percussion rhythms and soulful vocals – transmitting flavours of Pop, Afro-Soul and RnB. At the forefront of this breathtaking project is the lead single
'Sister Gwen' – blending together Western sonic traditions and South African Folk inspirations. 'Sister Gwen' is the perfect culmination of Lebo's artistry, showcasing her journey within different cultures and traditions, and bringing them all together as one. Keep an eye out for Lebo's 'Sister Gwen', released on May 26th via Rayka Records.
Available for Purchase here:
https://itunes.apple.com/de/album/sister-gwen-ep/id1112946729
https://www.amazon.de/gp/product/B01FGH933Q
LEBO Online
http://lebo-masemola.com
https://www.facebook.com/Lebo-Masemola-148100445217544