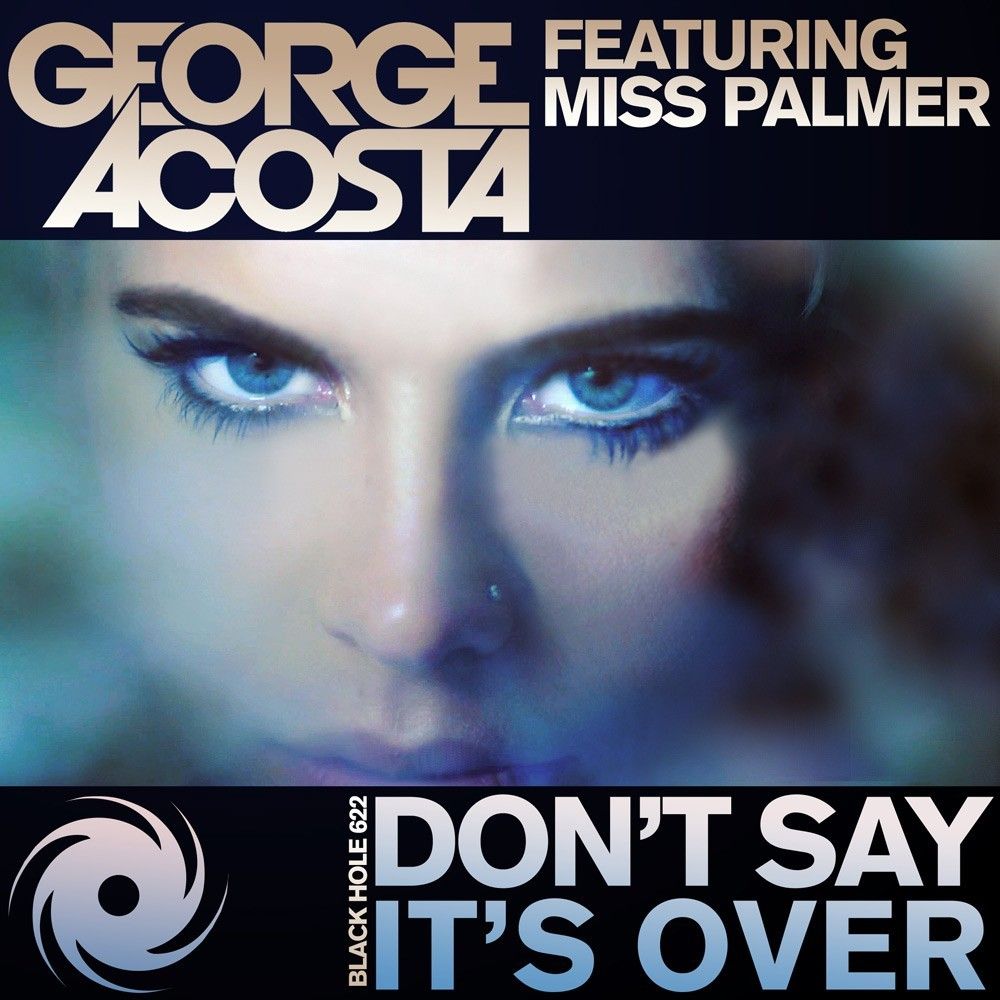 George Acosta Feat Miss Palmer – Don't Say It's Over
No studio slouch, legendary housemaster George Acosta is a man with an unbroken discography that stretches right the way back to the earliest days of Strictly Rhythm. Most recently his audio outings have seen the Man from Miami nail club hits on labels like Dim Mak, Black Hole others.
On 'Don't Say It's Over' he's drawn on the powerful vocal effervescence of Miss Palmer to concoct something that floor-side is quite irresistible. With a breadth of max-latitude remixes (from Kim Fai, DJ Exodus, LJ MTX & Jason Risk Remix, Happy Enemies & Eran Hersh and others), this one's got 'summer festival' carved into it!
George's Original Mix of 'Don't Say It's Over' plays edgy, tensile sub-synths off against striking piano, ripping synths and all-round big drop temperament. Miss Palmer (whose previously voxed tracks from Afrojack, Steve Aoki and Laurent Wolf) adds her infectious vocals and as it reaches its FX-whipped climax, George hotwires its big room accelerating electro-house mainline.
Toolroom regular Kim Fai is but the first of 'Don't Say It's Over's wealth of remixers. The middle-Englander breathes further feeling into Miss Palmer's vocal, underpinning it with a killer funk driven house production.
Three man tag team DJ Exodus, LJ MTX & Jason Risk juice some squelch into 'Don't Say's formula, ramping it up further with plenty with the rail-grinding EDM FX.
Long time Acosta studio confident Gerry Cueto provides an excursion on the Original's version, bringing in the surging riffs and synth lines. Tying the release off, and in the grandest of styles, Israeli duo Happy Enemies and fellow countryman Eran Hersh ride 'It's Over' down the wormhole! Getting medieval with the vocoder and pushing the mod-wheel to its limits, they drop never-previously-heard psy-house science into the mix.
Night societies all the way from Amsterdam to Zanzibar are gonna be getting on this one.
'Don't Say It's Over' is out now!!
Tracklist:
01. Don't Say It's Over (Original Mix) (6:54)
02. Don't Say It's Over (Kim Fai Remix) (6:58)
03. Don't Say It's Over (DJ Exodus, LJ MTX & Jason Risk Remix) (6:38)
04. Don't Say It's Over (Gerry Cueto Remix) (6:38)
05. Don't Say It's Over (Happy Enemies & Eran Hersh Remix) (5:00)
06. Don't Say It's Over (Radio Edit) (4:42)
07. Don't Say It's Over (Kim Fai Radio Edit) (3:43)
www.georgeacosta.com
www.soundcloud.com/georgeacosta
www.facebook.comofficialgeorgeacosta
www.twitter.com/georgeacosta
www.blackholerecordings.com
www.soundcloud.com/blackholerecordings