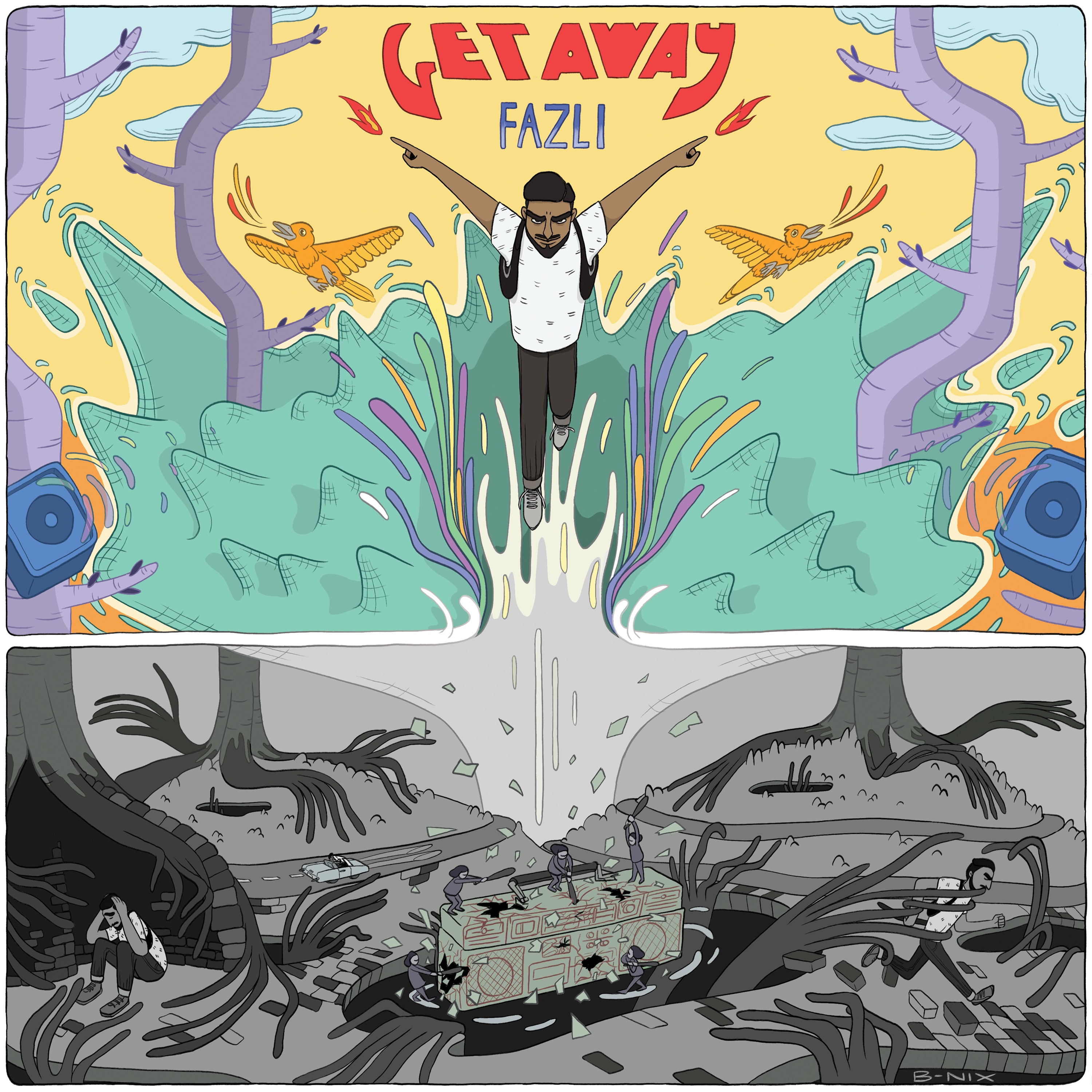 Fazli - Get Away
Listen to the infectious cross-border dance pop vibes of Fazli!
Fazli has some serious stories to tell. His musical suitcase is packed full of real-life experiences that will stay with him forever. As a youngster, the Afghani-born singer fled his native land, full of conflict and war for Russia and then Scandinavia. As a consequence, his music combines styles from different cultures, as he draws from his universal background.
From the first pulsating beat on 'Get Away' Fazli's influences are evident. The heartfelt lyrics combine with a musical aesthetic that although a little kitsch manages to remain hopeful, stay intriguing and evoke a feel-good, uplifting musical feel.
As the singer/songwriters tell us "Behind every dark cloud, the sun is shining. Get away from your comfort zone."
Fazli was born into an Afghan musical family. His father was a singer from an Afghanistan rich in music heritage; a melting pot for Persian, Indian, folk and popular music. From a young age, Fazli was exposed to these many types of music and grew up absorbing even more new musical influences. He wrote the track 'Get Away' at a point in his life where troubles and worries were weighing heavy, and as the title suggests he wanted to escape from all of that. Music was his escape. Let it be your escape too!
Fazli 'Get Away' is released on 23rd March 2017 via Disco:wax and the mighty 3Beat in the UK & Ireland.
Get the single HERE
FOLLOW FAZLI: