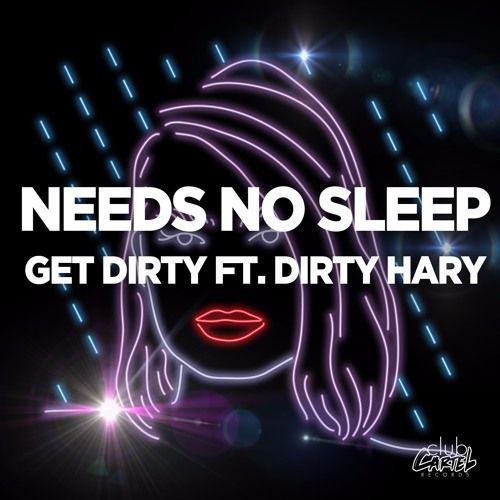 Needs No Sleep - Get Dirty
Four to the floor guru Needs No Sleep has combined forces with vocalist Dirty Hary for a brand new, hard-hitting G-house single "Get Dirty". Destined to be a regular feature in this summer's club circuit, the Melbourne-based DJ/producer has linked with Club Cartel for the release – and it's aiming straight for the dancefloor.
Having previously dropped music under a different alias, Needs No Sleep is the birth of a new sound; it's large and loud. Having started out in the electro house and progressive house scene gaining support from the likes of Pete Tong, Martin Garrix and Afrojack, he's developed and honed his skills over the years both in the studio and on the decks. His forte now comes in a unique four-by-four box. His latest release marks the fresh change of direction both in the sound and visual; pulling out popular elements of bass and tech house and gearing them up to tear in to the club scene with powerful appeal. "Get Dirty" will sound as relevant dropped at a terrace party on a south European island as it will in in the murkiest of basement dive clubs. Adding an extra element to the track and wielding a set of pipes practically designed for house music, Dirty Hary's alluring vocals put the icing on this cake of a tune. Go ahead and tuck in.
Backed by Club Cartel Records' club-focused approach and international DJ roster, "Get Dirty" is in prime position to grace sound systems across the world all summer long. Keep your eyes and ears firmly locked on Needs No Sleep as he prepares for dancefloor domination this summer and beyond.
Needs No Sleep's "Get Dirty ft. Dirty Hary" will be available on Club Cartel Records from 15th May 2017.
https://hearit.lnk.to/GetDirty
https://soundcloud.com/needsnosleep
https://twitter.com/NeedsNoSleep
https://www.facebook.com/NeedsNoSleepMusic/
https://www.instagram.com/needsnosleep_/