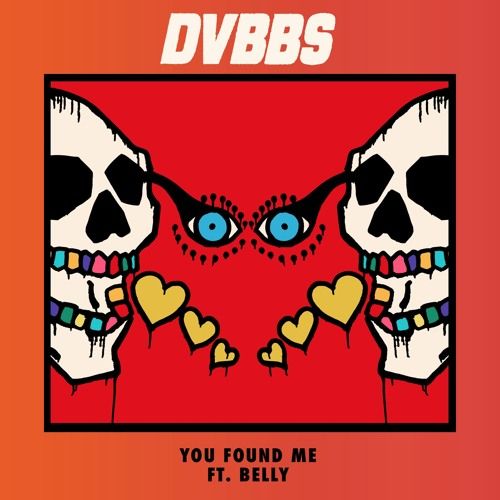 DVBBS ft. Belly - You Found Me
Canadian music duo DVBBS have once again demonstrated their dynamic production mastery with their newest release "You Found Me" in collaboration with Grammy-nominated songwriter and XO-affiliated rapper Belly. The track's chill trap vibes perfectly complement Belly's signature flow, then DVBBS' Alex Andre takes over the mic for the track's memorable chorus. DVBBSfurther embrace their RnB and hip-hop influence with "You Found Me," which follows their release "Without U" with Steve Aoki and Atlantia Hip-Hop giant 2 Chainz. Brothers Chris Chroniclesand Alex Andre possess a chameleon-like prowess over production; they easily carried their recent album "Beautiful Disaster" from melodic to gangster and back again, seamlessly moving in between genres and tying them together with a cohesive underlying sound. "You Found Me" is no different, and leaves us undeniably excited – and always guessing – about what DVBBS will come out with next.
Few producers have risen to the top in the electronic music scene as quickly as DVBBS, who captured the industry's attention in 2013 with their first hit "Tsunami" and never let it go. The duo has been continuously cultivating their sound since their debut in 2012, with their greatest and most versatile acheivement to date being their recent EP, "Beautiful Disaster," which, next to surpassing 70 million streams on Spotify, featured guest collaborators from hip hop superstar Juicy J to crooner Stella Rio. DVBBS continues to diversify and evolve their sound with unique collaborations like "La La Land" with Shaun Frank featuring Delaney Jane, "Not Going Home" featuring Gia Koka, "Without U" with Steve Aoki featuring 2 Chainz, and now "You Found Me" featuring Belly. They are one of the premiere electronic music artists to make a successful foray into hip-hop and urban music, proving once again that there is, perhaps, nothing that DVBBS can't do.