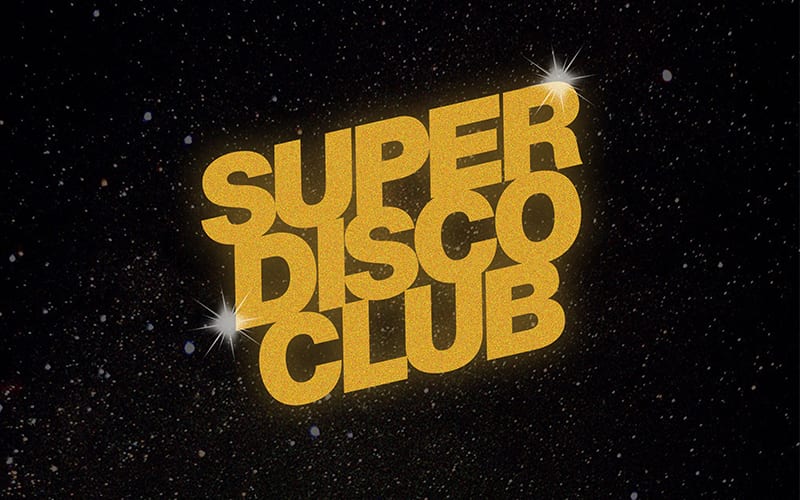 Get Down To Dance With Super Disco Club
We all live for celebration and this is aptly noted by father of Disco Giorgio Moroder from a clubbers perspective 'Disco is music for dancing, and people will always want to dance.' Now the introduction's set it's time to turn up the volume on Australia's latest heavyweight Disco and House act that's primed to dominate DJ sets and the global charts in 2021.
We consider Super Disco Club the benchmark of musical freedom. Their sound uplifts through authentic rhythms, perfectly punctuated vocals, and vibrant energy that instantly incites people to party. Commonly known as SDC, the brand is the smoking hot project of DJ Producer Andy Van and Singer/ Songwriter Cassie Van. Under this golden moniker, the profile pairing have building over the year, and delivering a run of underground hits, supported by tastemakers and DJ's in the know.
The brand first appeared on the 20th anniversary of the commercial hit 'Don't Call Me Baby' which returned to top the charts once again in 2019, featuring Mousse T, Patrick Topping and Spencer Parker on remix duties. Their distinct and standout sound made an instant mark upon the industry. The Super Disco Club vibe encapsulates the glory days of Disco, craftily merged with the modern House movement.  Stepping far beyond the current trend of cut and paste reworks, Super Disco Club proudly present a production prowess that's been meticulously honed over many years. Not only fanatical about quality, but professionals that actually like to let loose and dance. The act provides a creative outlet for the duo, merged with the unadulterated enjoyment electronic music offers.
Andy Van first acquired fame over two decades ago as a prominent House producer, and remained one of Australia's leading DJs featuring at the country's largest and events including Summadayze, Gatecrasher, Stereosonic, One Love, Platinum, HQ, Family (to name only a few). Andy has also spun to hundreds of thousands of clubbers across the globe for Love Parade (UK), Creamfields, Manumission, Space, Bora Bora, (Ibiza), Ministry Of Sound (UK), alongside the world's leading names including AVICII, Pete Tong, Roger Sanchez, Armand Van Helden and Fatboy Slim. Leveraging up and beyond his artist persona, Andy has continued to influence the music industry with his internationally renown Vicious Recordings Label, accruing over 1,000 releases over 28 years at the forefront of the scene and a hotbed of chart hits. As head of A&R, Andy first signed and developed an extensive list of artists that become major names, including AVICII, Dirty South, Sgt Slick, The Potbelleez & Angger Dimas. His forte is discovering future anthems and superstars in the making.
His own accolades showcase an impressive portfolio that would impress and Major label. First achieving worldwide success as one-half of the iconic pop act, Madison Avenue, with hit singles "Don't Call Me Baby" and "Who The Hell Are You" gaining over 50 million+ streams, and #1 UK, Europe and Australian charts simultaneously. Moving forward, Andy became an integral part of the successful Dance identity 'Vandalism' amassing over 35 standout remixes including "Creeps" – The Freaks, (UK#1), Rise Up – Yves La Rock, He Not In – Chicken Lips, Hey Hey – Dennis Ferrer and anthems Smash Disco, She Got It, Throw Your Hands Up, all dominating Club and Dance Charts globally. Andy's highly sought after solo remix of Tom Novy's "Your Body" went on to feature as massive Dance and Pop hit across the world, placing Top 5 in UK Pop Charts and remaining a firm DJ favourite for many years. As a high calibre DJ his mixes have reached record sales on CDs for three Ministry of Sound Annuals, and two Pacha Compilations, further cementing his name in the history books of clubland.
Connecting with Cassie Van the duo have created a namesake that is aptly revered by producers, labels and clubbers aligned with their vision for music that moves. Cassie is considered a natural talent that has been on the stage since an early age, performing from an amazing 4 years old. She has featured at some of the best clubs and festivals in recent years across Europe, Asia, UK, Canada, America and also her homeland, Australia. Cassie's first love of Disco began whilst listening to her mothers personal vinyl collection. Picking out a selection of impressionable songs from 'Boney M' and the 'Bee Gees' she was hooked by the song writing, sound, and energy of these pivotal records.
Cassie actually started her singing career in an all girl band covering trademark Disco classics which still influences her musical tastes today. It was during her days as a professional dancer touring for the hugely successful Madison Avenue, that she first met Andy Van and through their combined passion for Dance music they initiated a flux of studio sessions, co-creating the Electro inspired House moniker 'Vandalism'. Her first song under this namesake was 'Never Say Never' which became a worldwide hit and set forth her career as professional song writer, further penning Vandalism songs 'She Got It', 'Smash Disco', 'Throw Your hands Up', 'Rockin' and 'Vegas' which all heavily shook the scene. Their final release, a cover of the club staple 'Shiny Disco Balls' went  directly to number one  on the Club Charts and provided an insight into future collaborations with Andy.
Taking on their illustrious history as independent artists, the formation of Super Disco Club was a natural progression for the duo. Settling back into the studio, we are now treated to an amassed discography that will impress any ardent Disco and House fan. Projecting well into 2021, be assured that SDC will leverage their experience and position back at the top of the charts, fuelling dance floors when the freedom returns.
Stay tuned, and keep it Disco!
Support, Follow, Connect: @superdiscoclub